Shelby American Building Brand New Daytona Coupes
car | replica | shelby daytona | July 18, 2015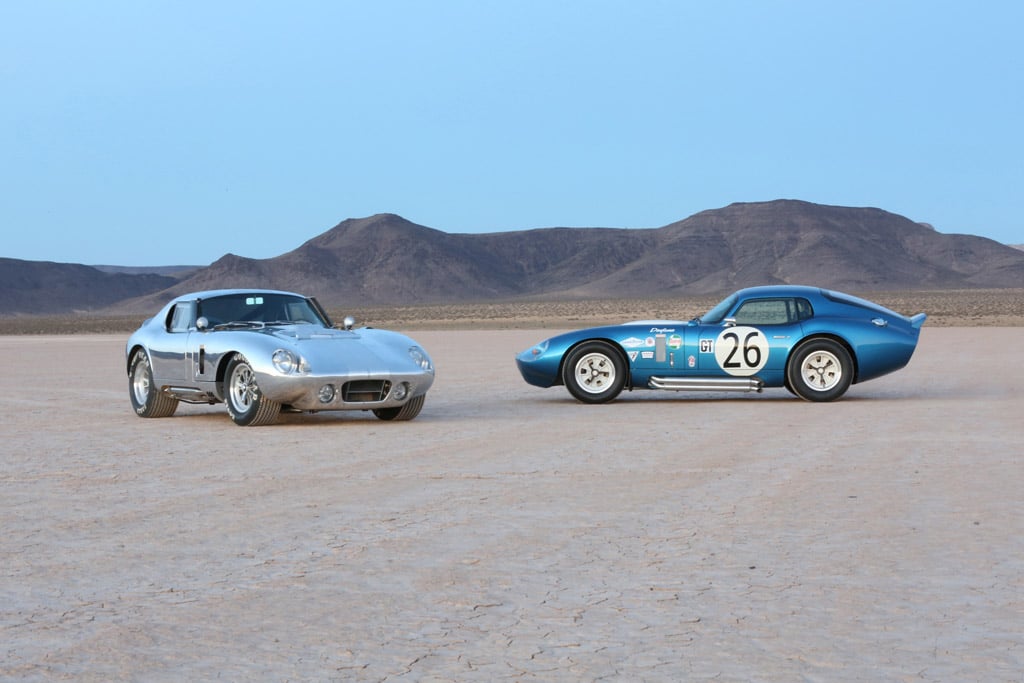 Of all the racing cars of the '60s, one of the best looking and most successful was the Shelby Daytona Coupe. It was an aerodynamic version of the Cobra with a roof and swoopy bodywork. The Daytona put a serious hurt on Ferrari and other competitors in its day.
There are only six real Daytona coupes that were ever built, and the last one sold for nearly $7 million at auction. If you want one, a replica is as close as you will get. To celebrate its 50th anniversary, Shelby American says it will now build 50 Daytona replicas, with fiberglass-bodied cars starting at $180,000 and aluminum cars going for $350,000.
These aren't exact replicas mind you, they have modern brakes, updated frames, and updated interiors. They do use the same leaf suspension as the old cars and get power from an aluminum 289ci V8.