Chinese Man Creates Beautiful Sports Car for Less than $5000
china | July 20, 2015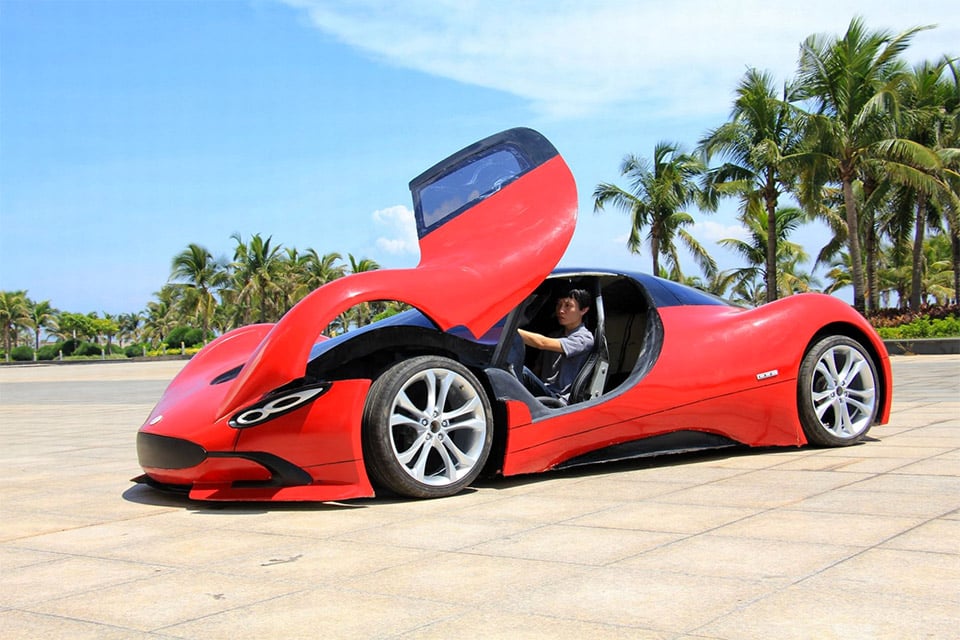 A lot of car guys come in one of two camps – those who love performance and those who love design. It's not that I don't care about what's under the hood, but I definitely fall more into the latter group. Lines, proportion and aerodynamics mean more to me than brute horsepower. And that means it takes a lot to impress me when it comes to what a car looks like, especially in an age when so many cars look so alike.
Well, color me impressed by a 27-year-old from China who designed and built an incredibly gorgeous, completely original looking sports car – and it cost him less than five grand to do it. Chen Yinxi studied automobile engineering in college but had to leave after two years to work in his family's business. He never lost focus of his passion for cars, though, and in his spare time he created what many are hailing as a masterpiece. He rolled it out to the public earlier in July at the Hainan International Automotive Industry Exhibition, and his creation received almost universal raves, even though it can only go about 60 mph and the interior is still a work in progress.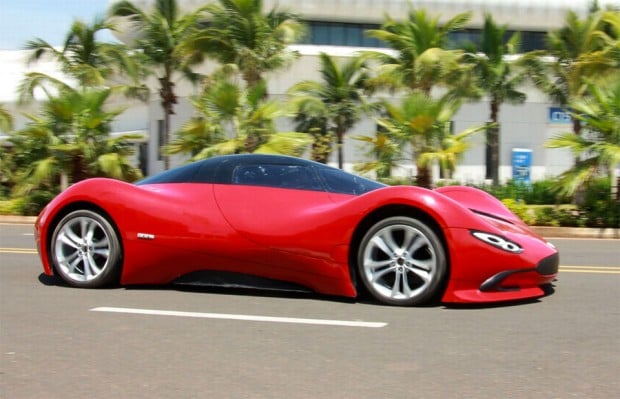 That means the body styling has to be unique, which I think it is, and that's not a word I throw around very often. The best single word to describe his car is curvaceous – the lovely rounded front and rear fenders create a super sexy package that is enhanced by superhero goggle-like headlights and a perfectly centered cockpit. The other jaw-dropping aspect of the car are its massive gull-wing doors, which are integrated into the front fenders of the car. It's a clever design twist unlike anything I have seen before.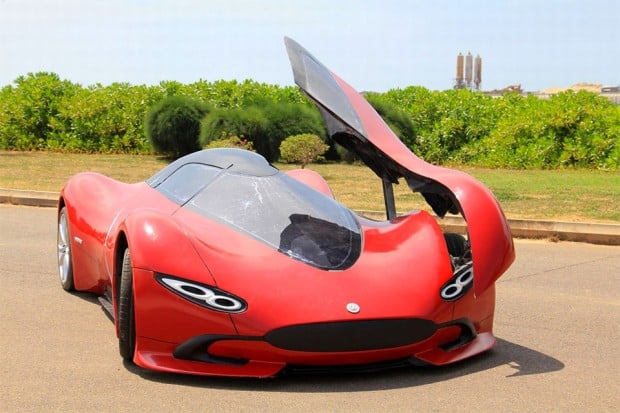 Let me just say this – if this young man can create a car this beautiful for less than $5,000 in his spare time, he won't be working for his family's business for much longer.