F15 BMW X5 Security Plus is a Bulletproof SUV
I'm sure it's nerve-wracking being a billionaire in a place where crime is rampant, or a famous person with a stalker. I'd want to be sure my family and myself to be protected. Sitting in traffic in your car would be a likely place to be ambushed and one BMW SUV has some serious protection to eliminate that worry.
The car is called the F15 BMW X5 Security Plus and the SUV is bulletproof. Just look at these images, the BMW has hundreds of bullet holes in the bodywork and glass, yet none of them passed through to the interior of the car. The car meets protection level VR6 and can withstand attack by up to 7.62 x 51 mm rounds from ten meters. The highest possible rating is VR7.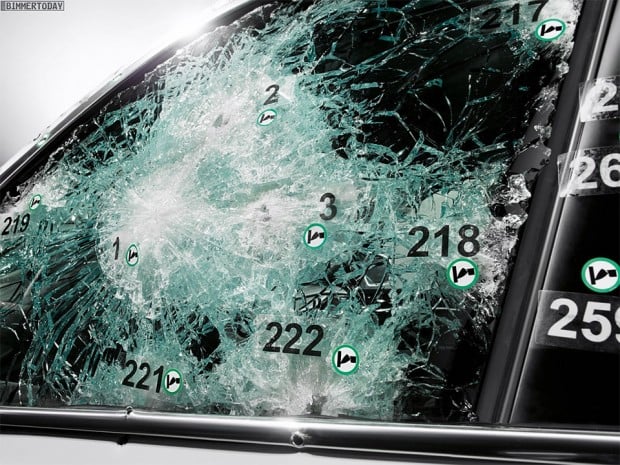 The seams of the body panels and doors are protected from round fragments from entering the car. The chassis, brakes, and engine have been updated to handle the extra weight from the security features. I'm not sure how much this thing costs, but if you have enough money or fame to warrant this level of automotive security, that probably isn't an issue.