Infiniti Q30 Breaks Cover Early
infiniti | July 21, 2015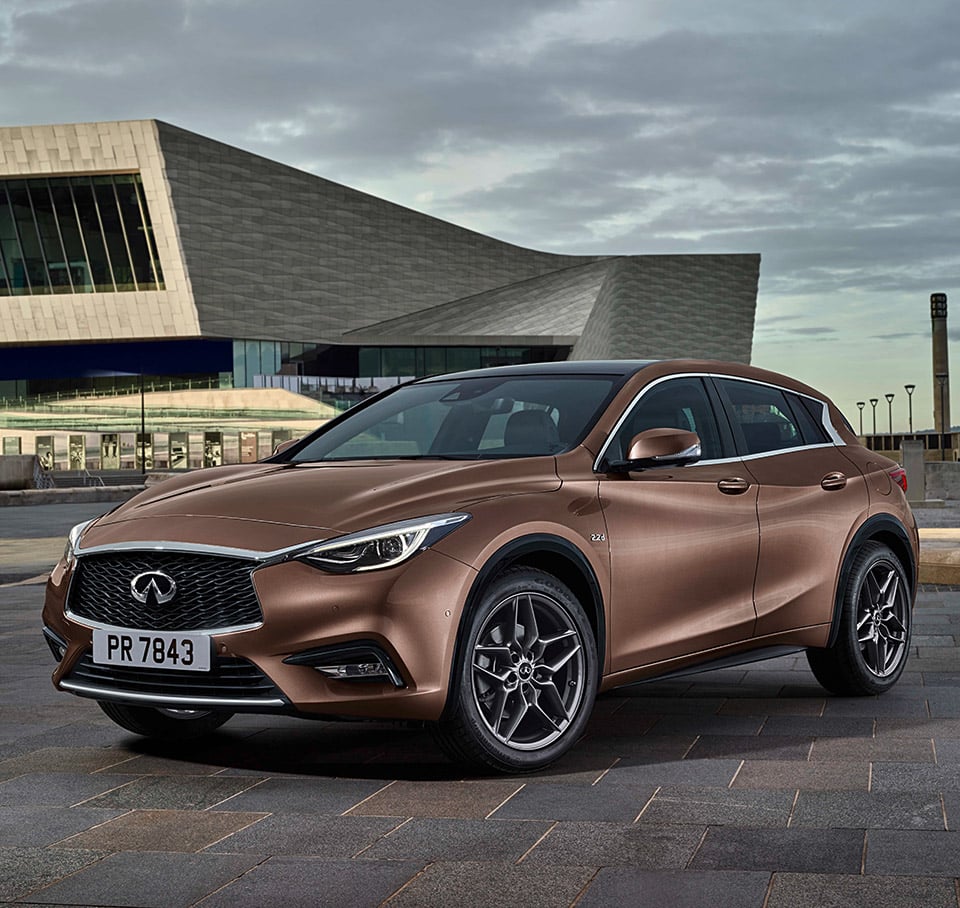 Back in 2013, Infiniti showed off a concept design for its upcoming Q30 compact crossover. It was revealed shortly afterwards that the car would be going into production. Now, Infiniti has shared the first official picture of the production Q30, and it looks pretty cool – though not quite as futuristic as the concept.
Designed to sit somewhere between a sports coupe and a compact SUV or station wagon, the UK-built Q30 Active Compact will offer a small, but sporty platform for urban drivers. Infiniti claims the new vehicle will offer highly responsive and confident driving characteristics, as well as premium quality interiors with bold design attributes. We don't know anything about the drivetrain or performance as of yet, but the model shown in the photo has a 2.2-liter diesel engine – which I'm assuming won't be headed to the U.S.
I'm excited to see where Infiniti goes with the Q30 and its other future cars. I've always been a fan, though in recent years, I've felt like the company sort of lost its way, and hasn't kept up with the competition. It will be good to see them get back into the arena with another new car – especially one that has such a distinctive look and form factor.
Infiniti plans on fully revealing the Q30 at this year's Frankfort Motor Show on September 15.