This Custom FIAT 500c Is a Leather Covered Atrocity
auction | custom | fiat | July 21, 2015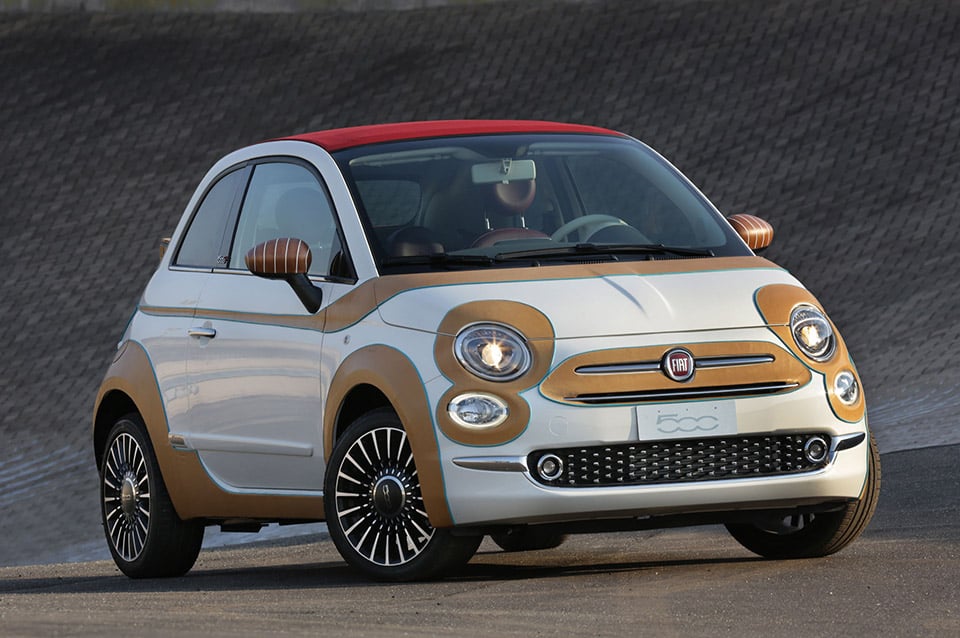 I think we can all be honest in the fact that the FIAT 500c isn't exactly a great looking car to start with. FIAT created a custom 500c to be auctioned off to benefit the Robert F. Kennedy Human Rights Europe Foundation and it may be the ugliest FIAT 500c ever built.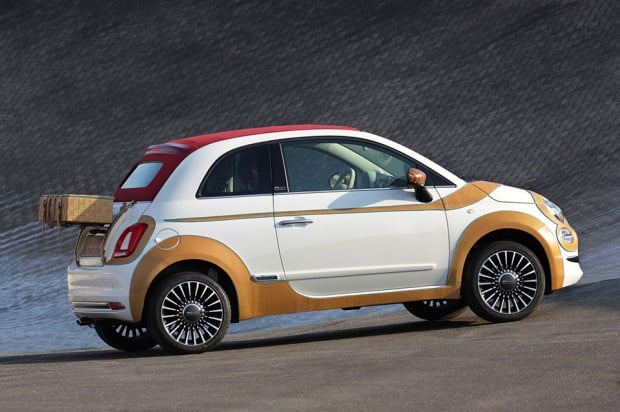 Umbrian craftsman Stefano Conticelli personalized the outside of the Bossa Nova White car with honey-gold calfskin trim. It looks like one of those photos of a human skull with all the skin removed so all you see is white skull and muscle.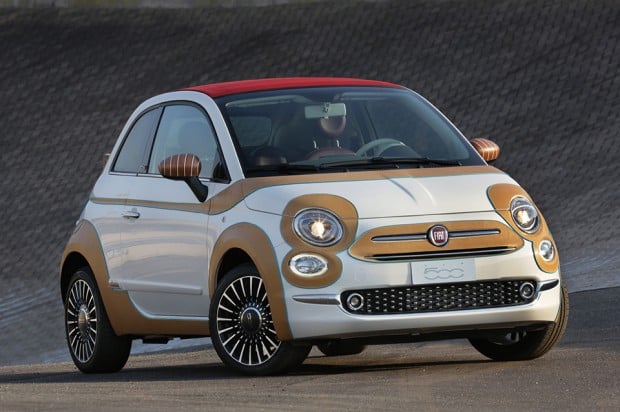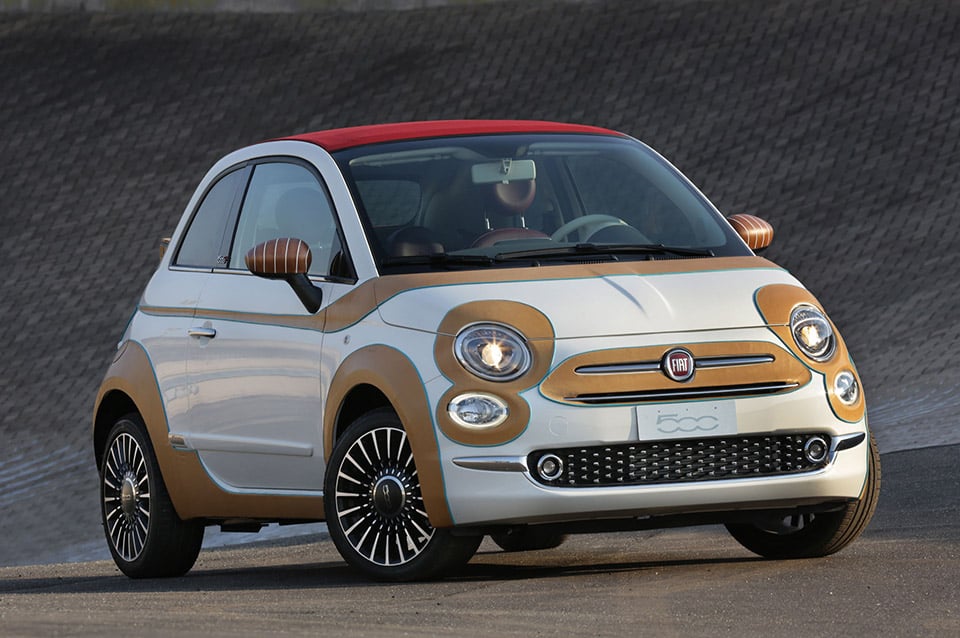 The car also has a leather basket on the back for holding stuff. I can only imagine that the leather on the outside of the car wouldn't hold up well to rain and dirt.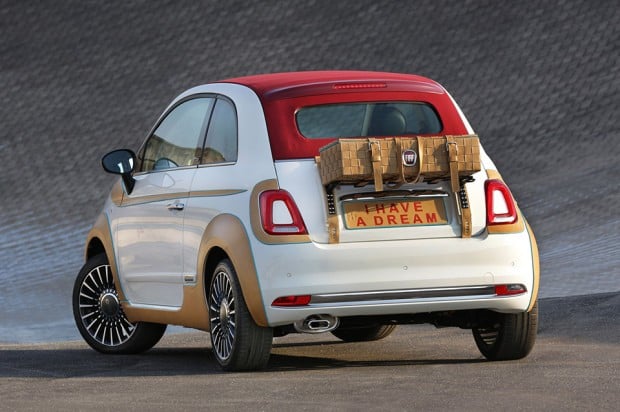 No word on how much the car brought at auction. I can't help but wonder if no bragging about the sale price means that the car didn't bring what the builders hoped.