2017 Audi RS 7 Tipped at 575hp
a7 | audi | car | rumors | July 22, 2015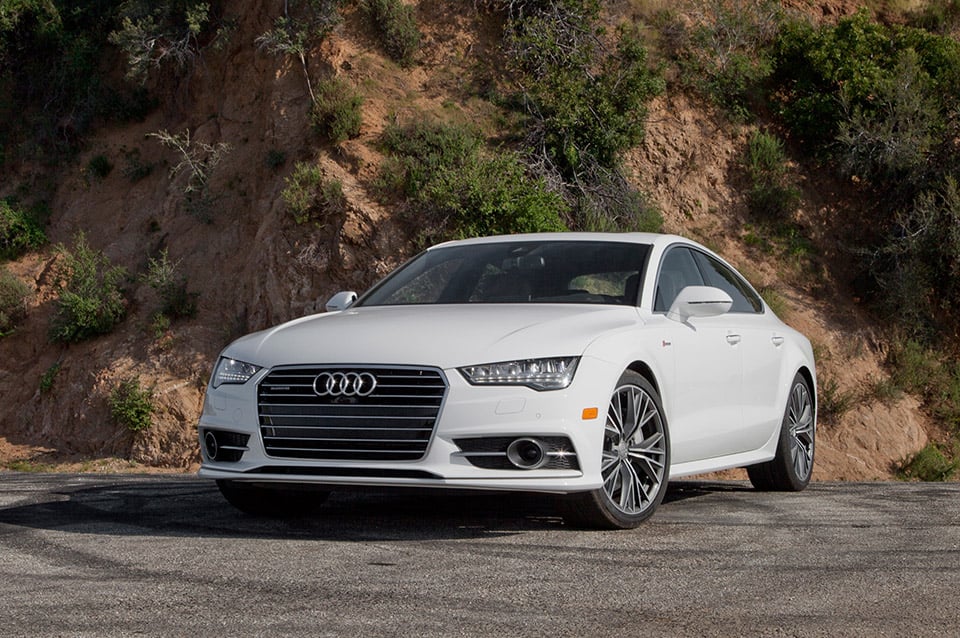 Some rumors are floating around that the next Audi A7 coming as a 2017 model will be a redesigned car. It is said to be getting wider and lower with style reminiscent of the 5-door TT Sportback Concept seen at auto shows. One of the most interesting tidbits in the rumor is about the new RS 7 derivative.
The high-end performance version of the car is tipped to come with a 4.0L turbocharged V8 engine making about 575hp – a 15hp boost over the current RS 7. Other engines rumored for the A7 and its variants include a turbo V6 making at least 500hp. Normal versions will get a 252hp 2.0L four cylinder.
A version of that four with e-boost making 326hp is also said to be on tap. Buyers preferring diesel power can also get a 350hp e-boost diesel option. The car is also said to feature a night vision HUD and programmable full color screens for main instruments.