Nissan Bluebird Coupe is an Epic Little Car
bluebird | datsun | nissan | July 22, 2015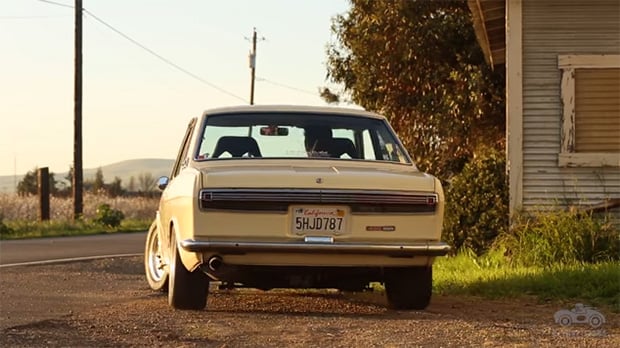 Back in the day, my dad had a few Datsun Z cars and I thought they were cool. Other than those cars, the only other Datsun/Nissan early car that has ever caught my eye is the Bluebird, or 510 as it was known in the U.S. This is a sexy little car that I would love to own.
The car geeks over at Petrolicious got to spend some time with a modified version of the Bluebird coupe and it not only looks fantastic, it has a fantastic sound to go with those looks. The car is owned by Troy Ermish and is believed to be one of about 30 Bluebird coupes left in the U.S.
That makes this a very rare car, but Troy drives it like the little beast it is, burnouts and all. Check out the video to see the beautiful little car and hear the roar of its four banger.