Lambo Gets a Tricky Captain America Treatment
When last we checked in with German graffiti artist Rene Turrek, he was giving a customized paint job to a BMW SUV that when splashed with water revealed an amazing portrait of the The Incredible Hulk that was hidden under top coat. Well, he's at it again, but this time using a much more pricey ride.
Now Turrek has taken a Lamborghini Gallardo and used a similar process, but this time when the hood of the red, white and blue supercar is splashed with aqua, an image of a shield-wielding Captain America reveals himself. It's a crazy cool trick that is sure to wow comic book fans, but you have to wonder how he hooked up with a Gallardo owner who was so much of a Captain America freak to let him do this kind of custom paint job to a car this expensive.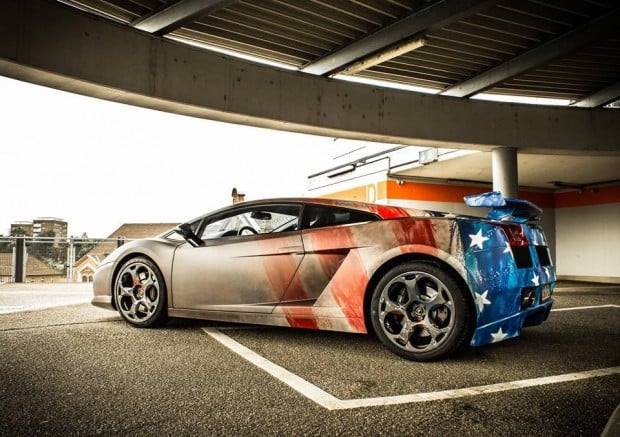 Photo: JM Automotive Photography
What could possibly be next for Turrek? How about a Bugatti with an invisible Bugs Bunny that comes to life when the car gets doused?