1-of-1 Custom Foose Pantera Hits Craigslist
detomaso | July 26, 2015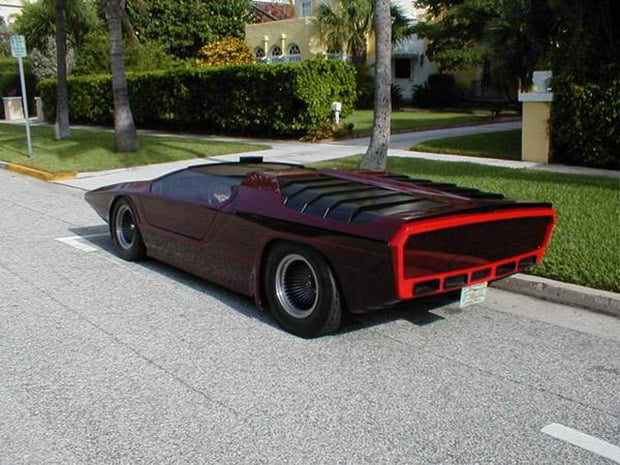 At any given time, there are countless cars up for sale on sites like eBay and Craigslist, but it's rare for something as unique as this car turns up. This one-off custom car was built by Sam Foose,  father of modern day automotive builder Chip Foose.
We first spotted this car back in 2014, and it's listed yet again. While it has some structural similarity to the 1972 DeTomaso Pantera on which it was built, the design itself was inspired by a late 1960's Alfa Romeo concept built by Bertone. The car has more louvers than the shutters on a southern plantation, and the car is knee-high to a grasshopper. There's no detail on its specs in the listing, but if it's anything like a stock Pantera, but from what I can glean, it's got a Ford 351 Cleveland V8 riding in the middle. It looks like the interior of the vehicle could use a little Armor All, but overall it appears to be in pretty good shape.
This very special car is for sale for just $49,500(USD) over on Craigslist, and is currently located in Palm Beach, Florida.