Jaguar Puts F-Pace Through Its Paces
jaguar | jaguar f-pace | July 29, 2015
Now that we've accepted the strange Jaguar SUV name, we can watch the new F-Pace undergo Col. Steve Major's The Six Million Dollar Man-like testing. A new video has been released showing a poorly disguised F-Pace being taken through its paces in the baking Dubai heat, as well as the ball-freezing temps of Northern Sweden. This is the kind of stuff you expect from Mercedes-Benz, but Jaguar wants everyone to know they mean business for their very first SUV.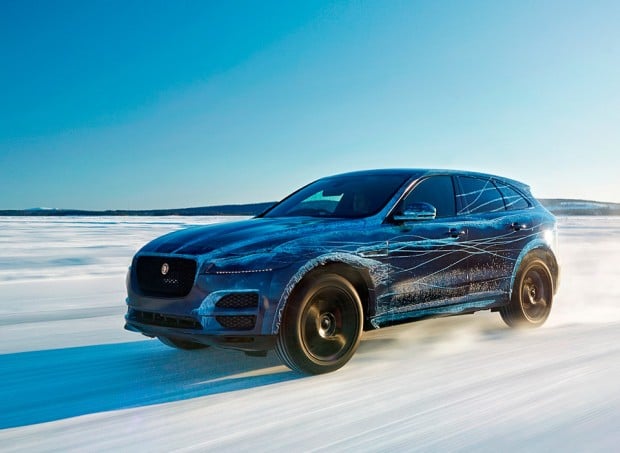 Just in case you thought Jags were built for the moderate temperatures of California, the climes in Arjeplog, Sweden drop to -40°F, while rising to over 122°F in Dubai in the shade – clearly hot enough to fry eggs on the F-Pace's sculpted hood. Over easy, please. The extremes are meant to show of the F-Pace's all-wheel drive system, Dynamic Stability Control and All-Surface Progress Control, as well as its ability to operate all of the F-Pace's functions in typically debilitating heat.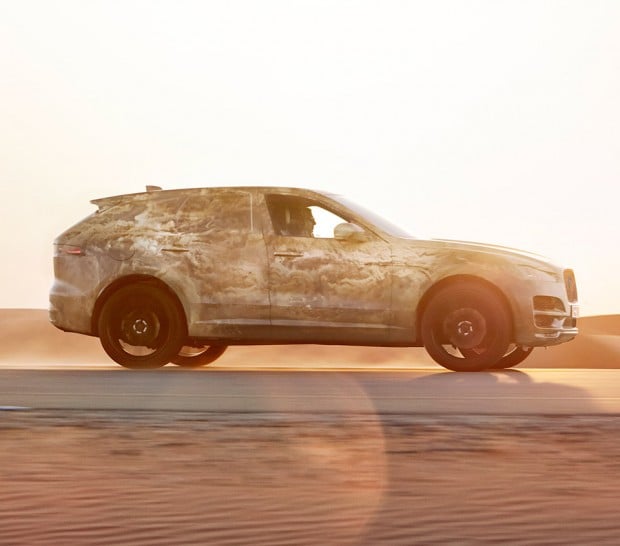 It's clear that the folks at Jaguar are out to solidify the F-Pace's reputation from the get-go, something they failed to do with when the X-Type sport sedan was introduced way back in 2001. Jaguar is out to take chunks out of Mercedes, BMW, Audi, Land Rover and Porsche. The F-Pace's rigorous testing shows they're very serious, indeed.