Lamborghini Huracan Spyder Coming to Geneva 2016
convertible | lamborghini | lamborghini huracan | spyder | August 1, 2015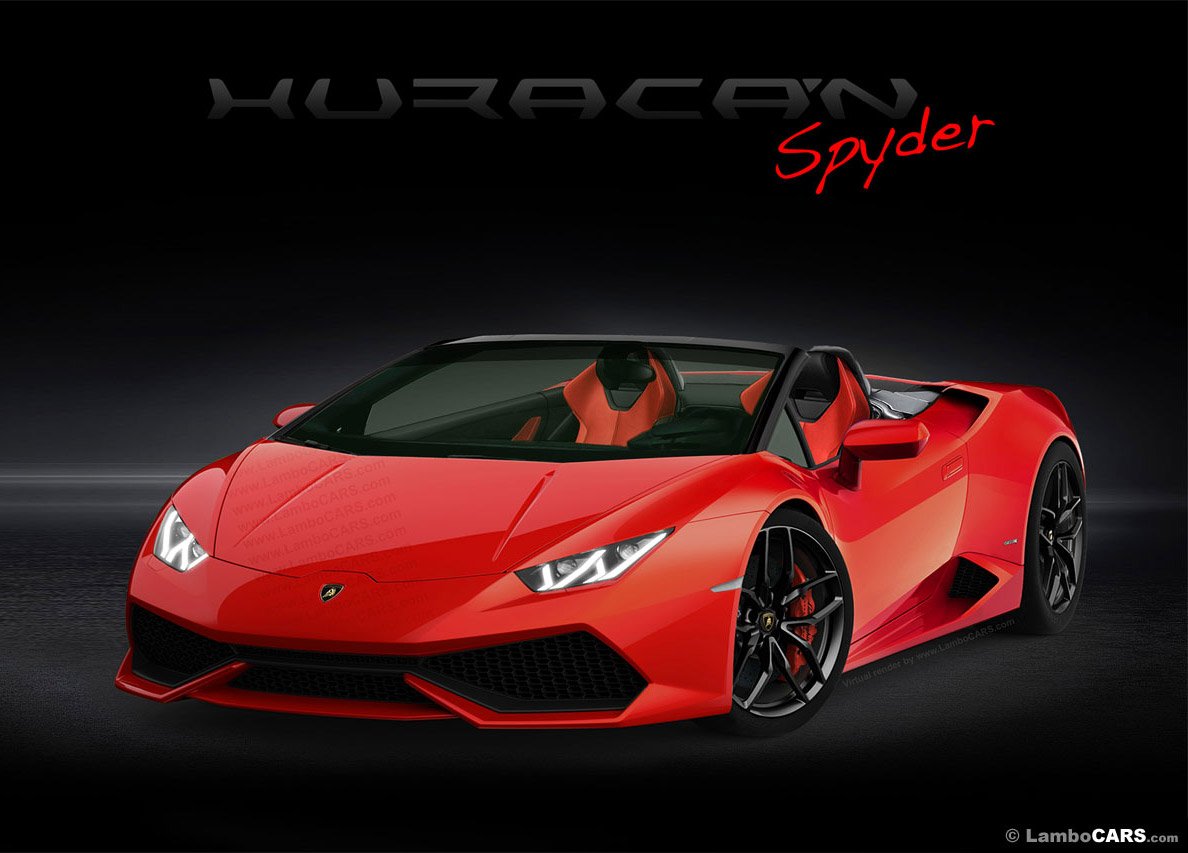 I always liked the Lamborghini Gallardo; I thought it was one of the best-looking cars Lambo had ever made. When the Gallardo was retired, the replacement turned out to be even sexier. That replacement is the Huracán and it looks like a mini Aventador to me.
Word is that at the 2016 Geneva Motor Show, Lamborghini will roll out a Spyder version of the Huracán. That is no surprise, the Spyder version of the Gallardo came after the coupe debut, and its competition, Ferrari just announced the 488 GTB has a convertible variant coming.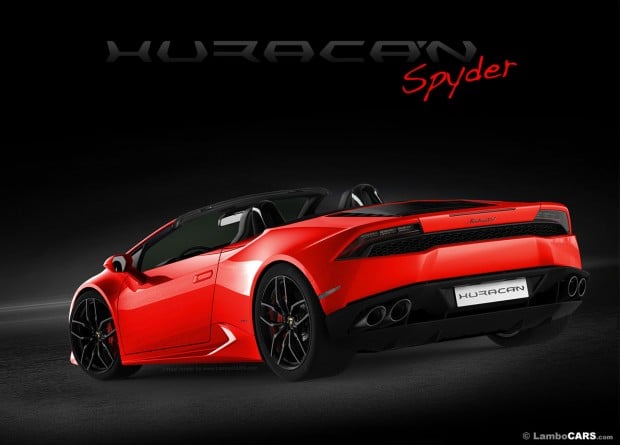 Now all we need are the Superveloce version of the Huracán and other limited edition, higher performance versions. The Spyder is expected to use the same 5.2L V10 as the normal coupe Huracan, but expect a small performance penalty for the drop top.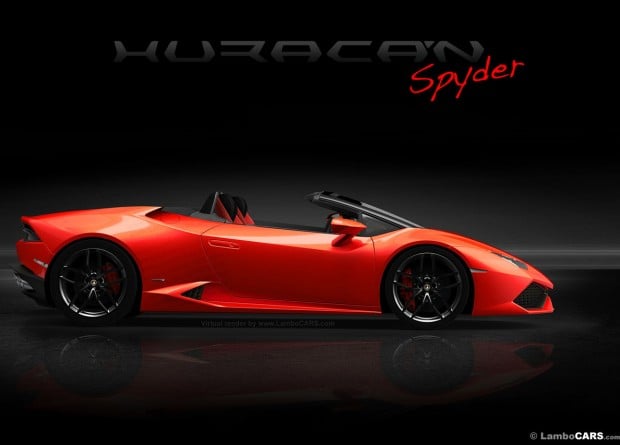 (Concept images by LamboCars.com)