600-hp Road Racing Truck Tears up Newfoundland
racing | truck | Video | August 1, 2015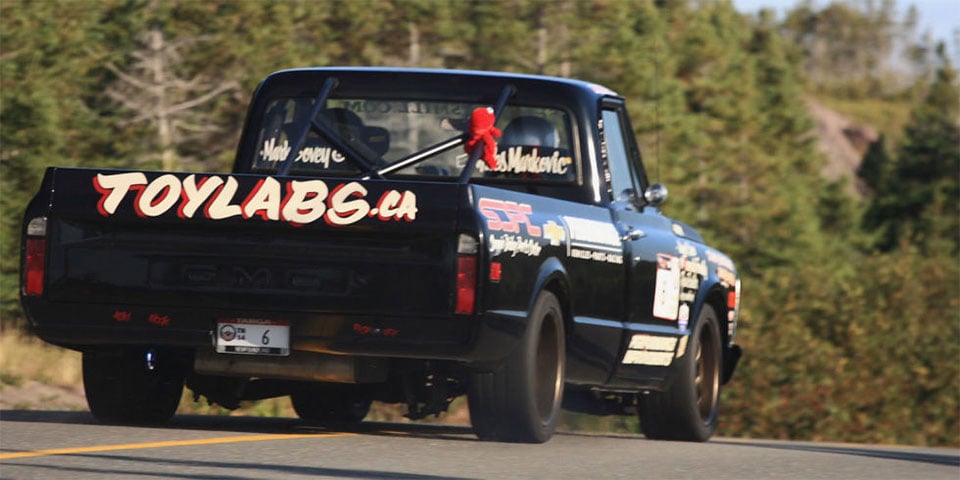 I'm not much of a truck guy, but for lot of folks, cars don't exist. If you happen to be a serious truck guy, but also a serious road racer, something like this crazy GMC truck is what you end up with.
This black truck looks simple enough from the outside, but it packs a 600hp V8 under the hood. The truck is called the Targa Truck and it is stupid fast. The video below shows the truck being driven by Mark Bovey in the Targa Newfoundland rally last year.
This rally is wild; it always trips me out to see cars and trucks flying through residential neighborhoods. This sort of race would never go down in the U.S. I wonder how often a car ends up inside someone's home in this race.