Bentley Bentayga SUV Goes Off-Road, Looks at Home
bentayga | bentley | off-road | August 3, 2015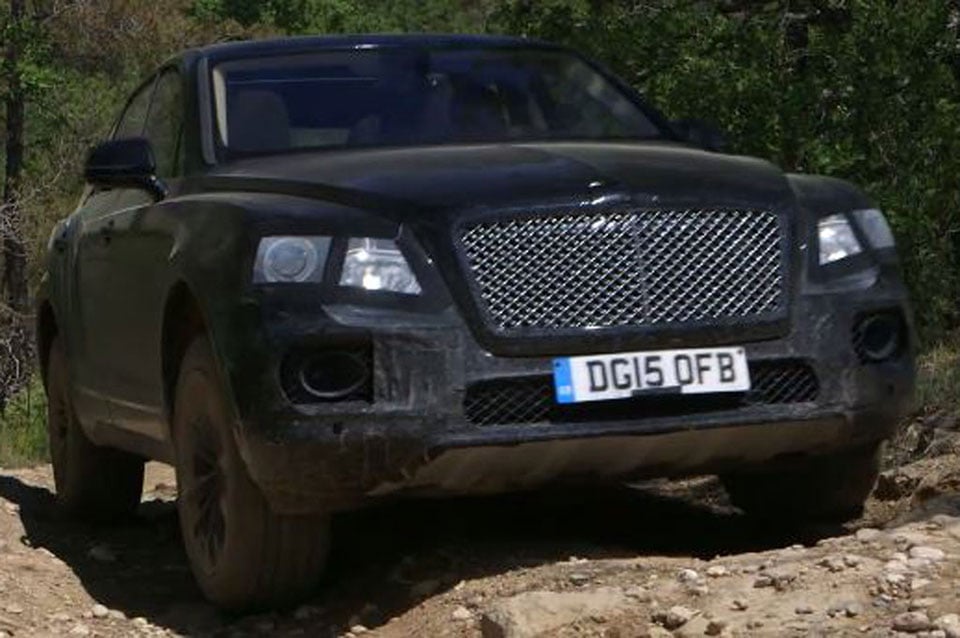 I guess there are some super wealthy folks out there that get upset stomachs at the thought of being seen in a Range Rover, but need something that can get them up their gravel drives, to the ski lodge, or survive the snow as they schlep down to eat brunch in Aspen. This is where the Bentley Bentayga comes in.
This SUV will be all Bentley luxury on the inside and have the ability to drive through some tough terrain as well. In the past, we have seen the Bentayga going through snow and ice. This time out Bentley has a video of a blacked-out camouflaged version of the car making its way through the rocks and dirt. The W-12 engine certainly should have enough oomph for off-roading with over 550hp and 530 lb-ft of torque.
Realistically, though, I don't see the buyer of one of these high-high-high-end SUVs going anywhere that lacks pavement and fancy coffee.