Crazy Fast Hennessey Venom GT for Sale
hennessey | hennessey Venom GT | sales | August 7, 2015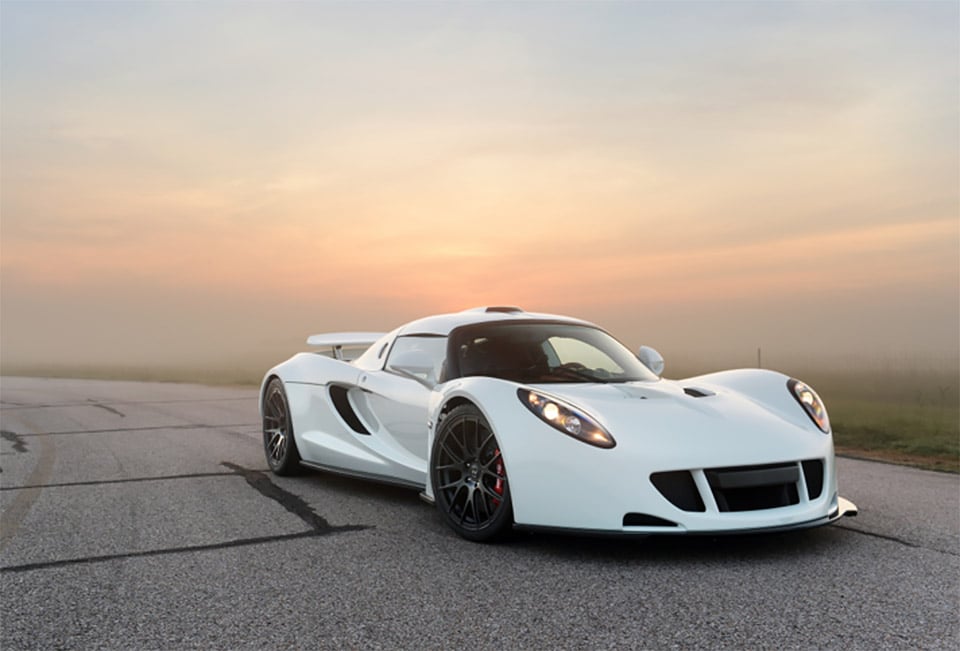 There's fast, really fast, and then there's sick fast. The Hennessey Venom GT's power is enough to make any speed freak overdose.
The famous auto made in 2014 by the renowned high-performance customizer was based on a Lotus' Exige body, which is known for its light weight. Hennessey inserted a V8 twin-turbo that pumped out 1244 horsepower, giving it a zero to 60 time of 2.7 seconds. (My neck hurts just thinking about that.) Then they took it to a straightaway at the Kennedy Space Center where it hit a top speed of 270.4 mph, making it the fastest production auto on the planet. The cars originally cost $1.2 million each, only a dozen were made, and they rarely come on the market.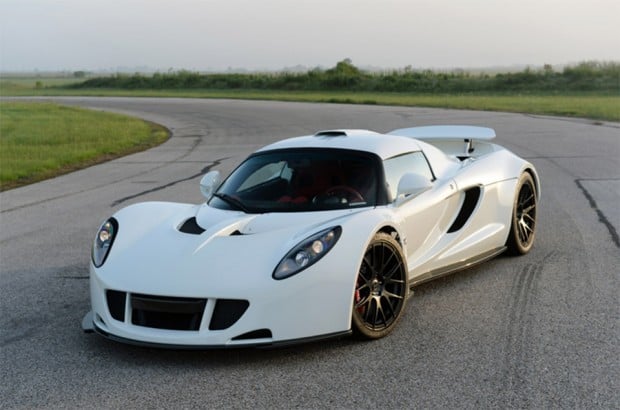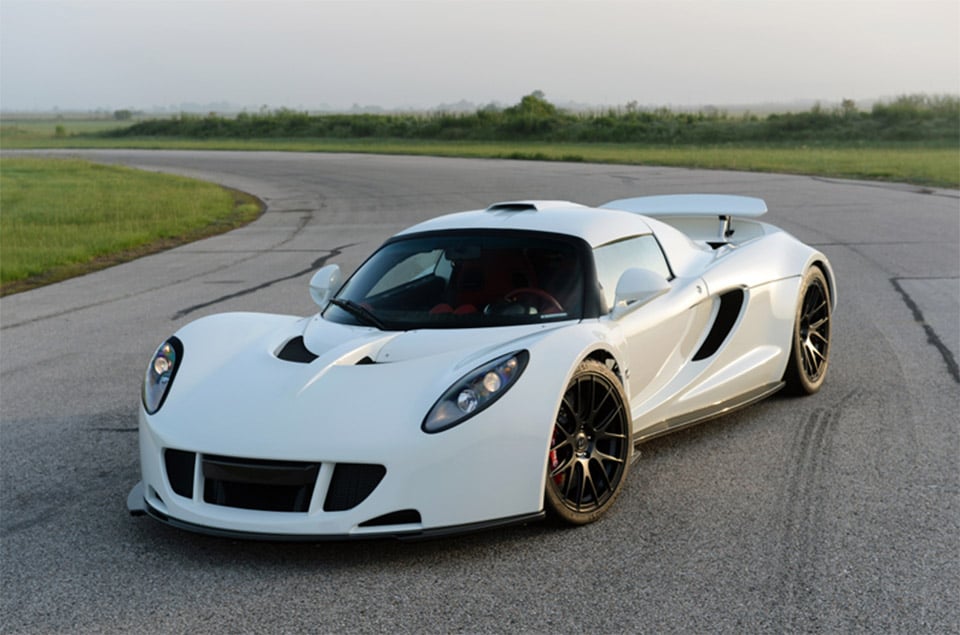 Now chassis number 9 of the Venom GT is for sale for the low, low price of $1.25 million. What? That's like giving it away! It's unclear if this is the specific vehicle that broke the record (that one was grey), but it's still an awe-inspiring car, and the final price could be as impressive as this silver bullet's incredible power.