Custom Porsche 911 Puts the Driver Dead Center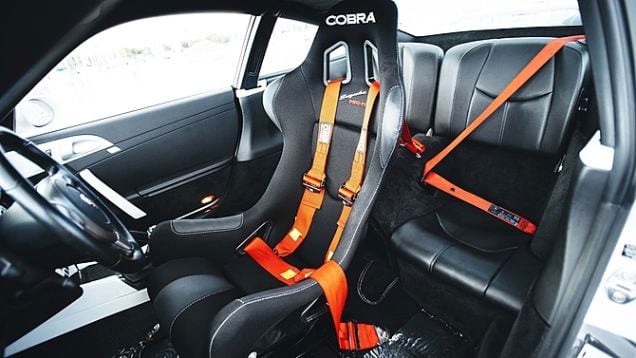 One of the coolest things about the McLaren F1 back in the day was that it was a three-seater with the driver in the dead center of the car. Someone decided to build a Porsche 911 that puts the driver in the center of the car as well, and it is glorious. The front passenger seat in this custom 911S is ditched, the dash reconfigured, and the steering wheel was moved into the center of the car.
The result is a car that you can probably fit more people in than you could the stock 911. With the front seat in the center, both of the rear seats are available for terrorizing passengers on the track.
Just look at all the legroom your rear seat passengers will have. This is the perfect car for a person with kids that they have to cart around on occasion that can still dominate the track. I want it so bad. The car is going up for auction at Mecum in Monterey this week for somewhere between $85,000 and $115,000.