Hyundai Vision G Coupe Revealed
hyundai | August 12, 2015
---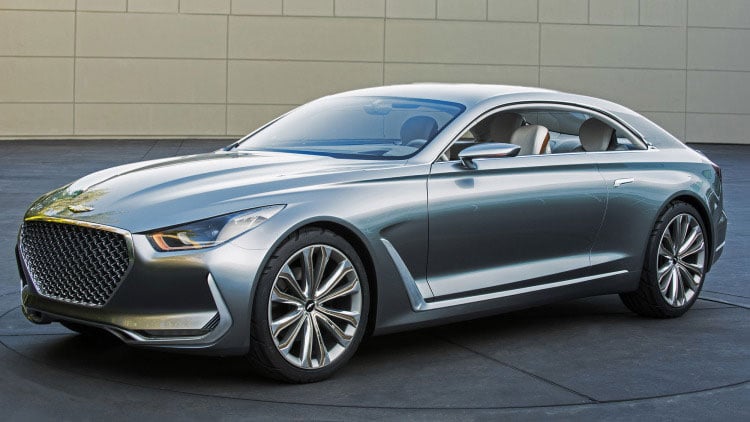 At first glance, you might think that the car you see here was a Bentley or Aston-Martin. That first glance would be wrong; this is actually a Hyundai concept car that debuted at the Los Angeles County Museum of Art this week. The car is called the Hyundai Vision G coupe concept. The car is intended to show off the future up-market offerings from the company.
The Vision G Coupe concept looks really good on the outside with sleek lines and plenty of luxury touches. The luxury sports coupe has a long hood and a very short trunk giving it a fastback style. Inside, the car looks very posh with lots of matte wood, quilted leather, and aluminum.
Power comes from a 5.0L Tau V8 engine, the same engine found in the Equus and Genesis making 420 hp. It's unclear if this car will ever make it to production, though its design elements surely will have some influence on the line. Hyundai already offers the high-end Equus, that's aimed at the high end of the market, but starts at under $70,000, so it wouldn't be a huge stretch to see Hyundai produce a premium sports coupe – perhaps to replace the outgoing Genesis Coupe.
If you're fortunate enough to be headed to the upcoming 2015 Pebble Beach Concours d'Elegance, you can seen the Vision G in person this week.