Iconic Plum Crazy Color Comes Back to Dodge
challenger | charger | color | dodge | August 13, 2015
---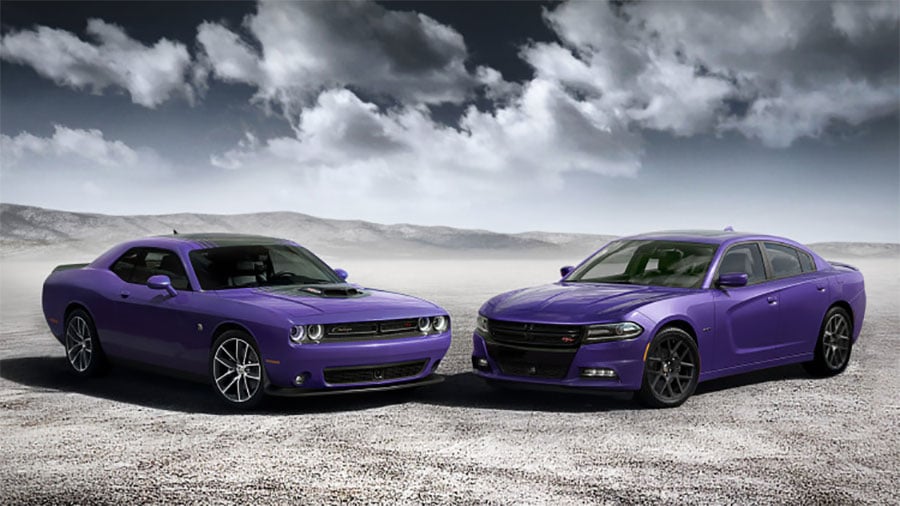 I am a huge Mustang fan and my favorite Mustang ever is the 1970 fastback. Even though that is my favorite 'Stang, my all-time favorite muscle car is the Challenger from the late '60s and early '70s. I particularly like those Dodge muscle cars when they were covered in wild colors like Sublime Green and Plum Crazy.
Dodge buyers will be able to get one of those classic colors, Plum Crazy, on the 2016 Dodge Challenger and Charger. The color will be available on versions of those cars covering most price ranges.
The Challenger can be had in Plum Crazy with the SXT Plus, R/T, Hemi Scat Pack Shaker, SRT 392, and SRT Hellcat. The Charger is offered in Plum Crazy in SXT with 20-inch wheels, R/T, SRT 392, and SRT Hellcat versions. Production on Plum Crazy cars kicks off in November.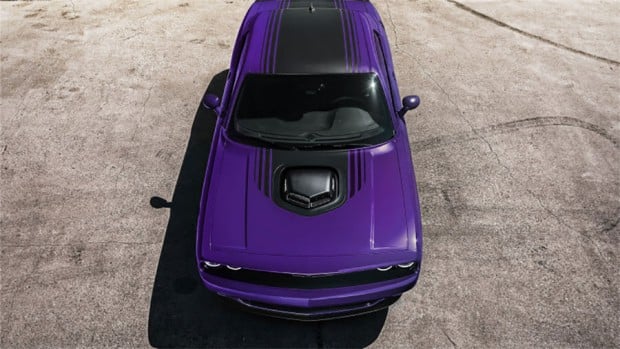 The only place to see Plum Crazy in person before then is at the 2015 Woodward Dream Cruise.