2016 Lexus LX 570 SUV Packs 4WD V8 Power
lexus | lx 570 | suv | August 14, 2015
I'm not a big fan of luxo-barge SUVs, but the wealthy need something to tow their water toys and trailer queen restorations with. Those would be the perfect tasks for the new 2016 Lexus LX 570 SUV. The big eight-seater has a 5.7L V8 engine making 383 hp and 403 lb-ft. of torque giving the SUV a 7,000 pound towing capacity. It also gets a new 8-speed automatic to replace the outgoing 6-speed.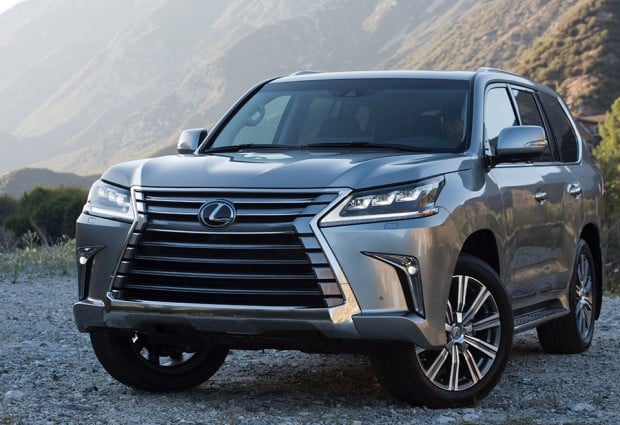 The exterior of the 2016 model is all-new with the only carryover component from the previous model being the door panels. It gets LED headlights, turn signals, and fog lights. 21-inch wheels are available as well as Adaptive Variable Suspension to adjust shock absorber rates to whatever the driver is doing. That includes a Sport mode, why you would need a sport mode in a big SUV is beyond me.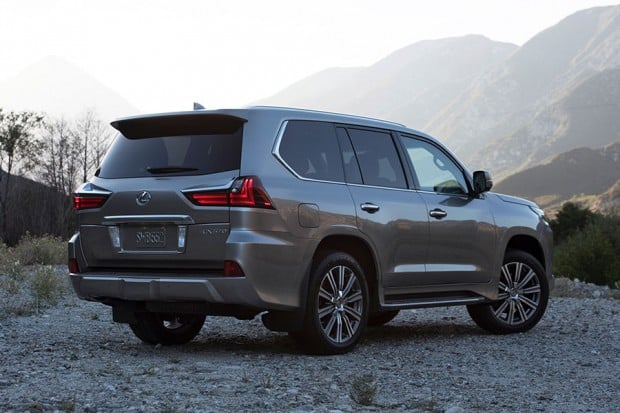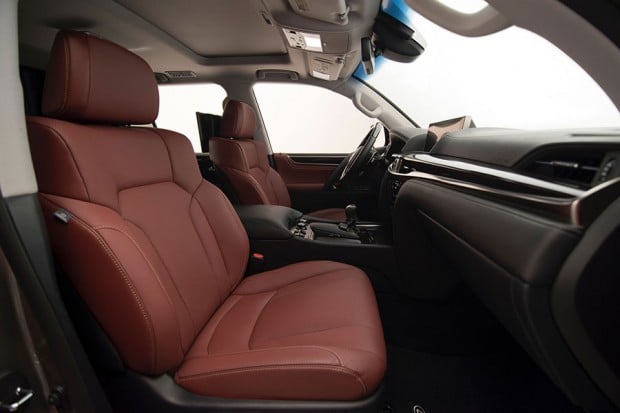 2016 models get a standard panoramic view camera to aid with maneuvering, off-roading, and hitching up a trailer. The SUV also has pre-collision system with pedestrian detection, lane departure alert, intelligent high-beam and dynamic radar cruise control all standard. That last feature will slow the car automatically for things like other vehicles merging onto the highway in front of you. Pricing is unannounced, but I'm sure this thing will be expensive.