New Top Gear Co-host Selling 13 Awesome Autos
auctions | ferrari | top gear | August 15, 2015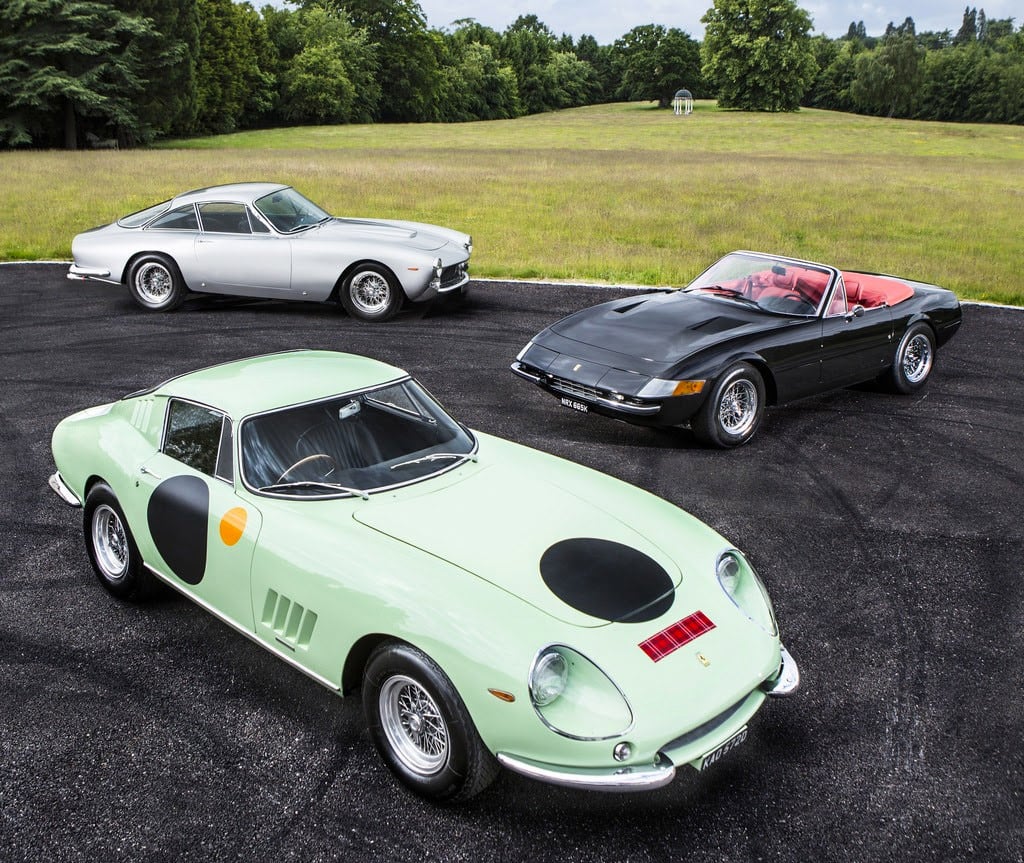 Given the incredible global popularity of the British TV show Top Gear, you have to know that new co-host Chris Evans, a DJ on BBC Radio 2, must have gotten a fat contract. Well, it turns out he didn't really need a whole lot more money than he already he has – he is selling a baker's dozen of his sweet rides, and the lot could fetch him as much as $17 million!
Bonham's will be auctioning them off in September, and the collection includes six classic Ferraris. My favorite is the 1966 Ferrari 275 GTB/6C Alloy, not only because it's freaking gorgeous, but also because of its wicked mod lime green paint job accentuated by a couple of extra large black polka dots where its racing numbers might have once appeared. Apart from the Ferraris, the other coolest car up for bid is a perfect replica of the automobile used in the brilliant 1968 film Chitty Chitty Bang Bang, which looks to be in pristine condition.
Here's a full list of Evans' vehicles going up for sale:
1966 Ferrari 275 GTB/6C Alloy, estimate £2,600,000-2,900,000
1971 Ferrari 365 GTS/4 Daytona Spider, estimate £2,300,000-2,600,000
1963 Ferrari 250 GT/L 'Lusso', estimate £1,400,000-1,800,000
1965 Ferrari 275 GTS Spyder, estimate £1,300,000-1,600,000
1963 Ferrari 250 SWB Replica, estimate £500,000-600,000
1949 Jaguar XK120 'Alloy' Roadster, estimated £325,000-375,000
1967 Jaguar XKSS 'Lynx', estimate £325,000-375,000
1936 Chitty Chitty Bang Bang Replica, estimate £250,000-350,000
1970 Mercedes 280SL 'Pagoda', estimate £100,000-130,000
1989 Ferrari 328 GTS, estimate £100,000-130,000
1958 Jaguar XK150 3.4 Fixed Head Coupé, estimate £55,000-65,000
1964 Daimler Dart Police Car SP250, estimate £50,000-60,000
1983 Fiat 127 Abarth, estimate £10,000-15,000
The press release from Bonham's said Evans was getting rid of the 13 rides because he will be "refreshing his collection." Who said DJing isn't a lucrative profession?