2015 Ford Focus ST Performance Won't Kill Your Warranty
focus st | ford | August 18, 2015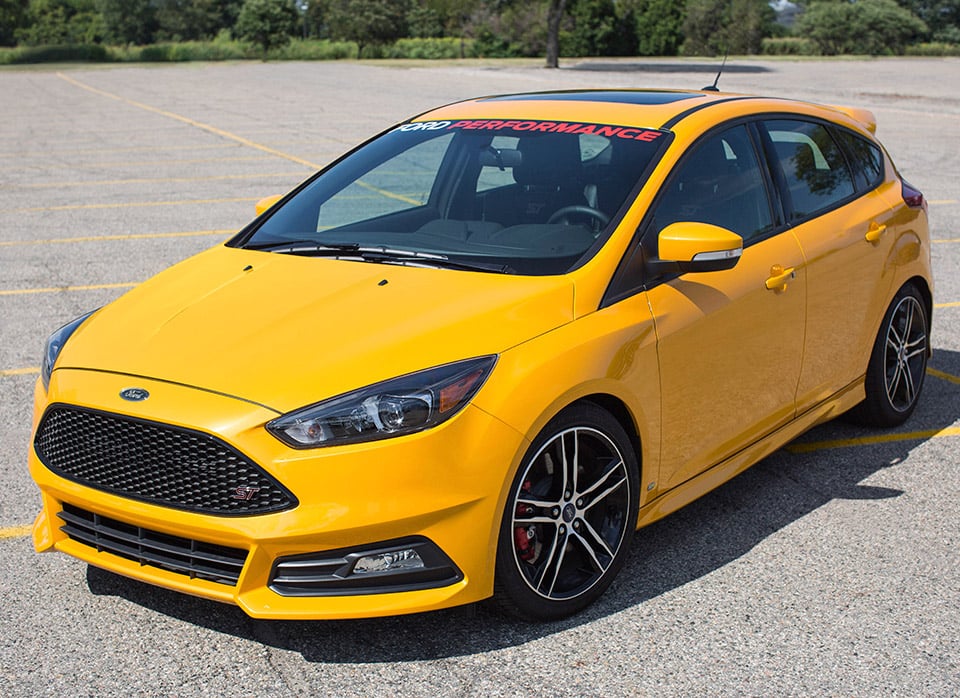 Ford has a history of wanting buyers to hop up their performance cars like Mustangs and others. The latest performance upgrade kit to come from Ford is aimed at the 2015 Focus ST. This kit upgrades the performance of the car and keeps the factory warranty intact. That is something you can't say about aftermarket performance mods.
The kit sells for $1900 and bumps power to 275 hp and torque to 296 lb-ft. Those are gains of 23 hp and 26 lb-ft of torque. That's not a huge gain in either place but will be felt and is a great way to get a bit more performance for the track without slaying your warranty.
The kit includes an ECU calibration, induction kit, high-flow intercooler, tuner handset, and install hardware. Installation does have to be done by an authorized installer to preserve the warranty, though.