Rolls-Royce Wraith Jade Pearl Edition: Green Overload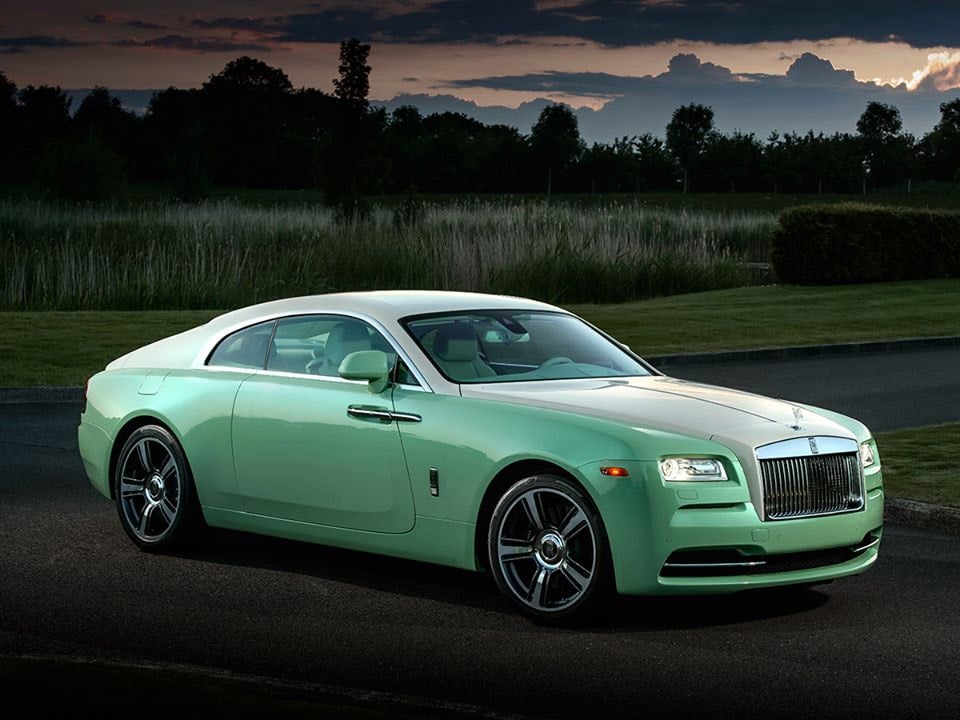 Bespoke is not a commonly used word. It's probably because not many people can afford something that is bespoke. In case you don't know, the term essentially means something that is one of a kind/handcrafted, and usually refers to an item that's really expensive. The term is most commonly used in connection with a man's suit, but when it's applied to a car, especially a Rolls Royce, that's an entirely different matter.
The carmaker's most recent singular creation was crafted for Cuban-American businessman Michael Fux, who made big money in bedding. His custom 630 horse, V12 Wraith, dubbed the "Jade Pearl Edition," is anything but subtle – it's painted the love-it-or-hate-it color of lime-green sherbet, which Rolls calls "Aqeuus Green." I have a feeling many people will think "Nauseous Green" would be a more apt name for the color. And if you hate the outside, you will not want to step inside, because the interior is almost completely the same color, all the way down to the speaker covers and the turn signal handle.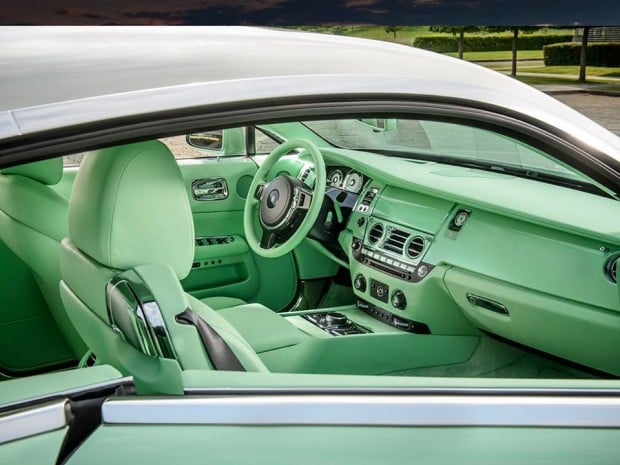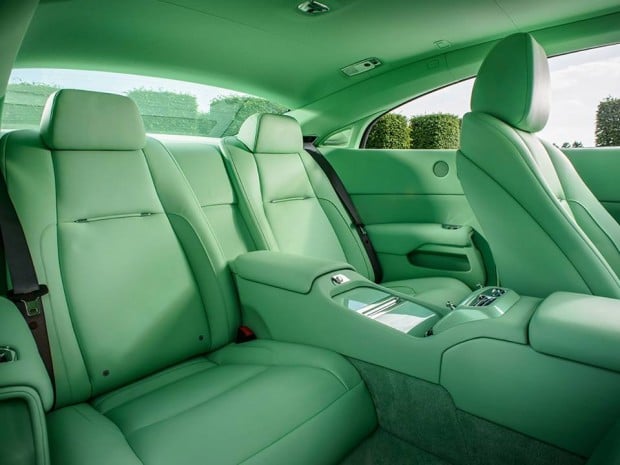 Oddly, the car's Flying Lady hood ornament is glass, not green. Perhaps most interesting is that this is not Fux's first Rolls painted a custom color. In 2010 he commissioned a bright red Drophead, and Rolls named the color of the paint "Fux." Now that's bespoke.