Naked Ford GT Test Car Spied
ford | ford gt | spy shot | August 24, 2015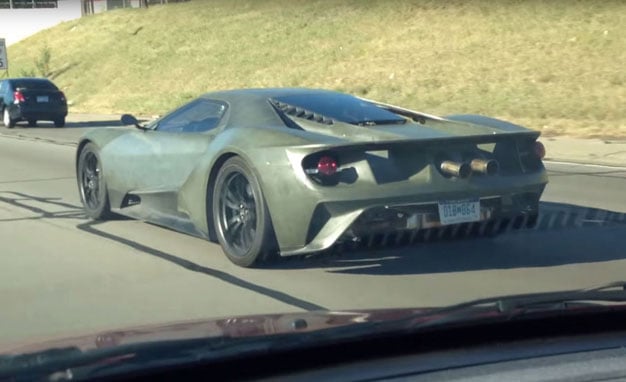 I was in Dearborn, Michigan years back for an event at Ford, and the thing that most surprised me was just how many test cars were rolling around town. Everywhere I looked it seemed that a car covered in camo of one form or another was on the street.
I didn't see anything as cool as what a YouTuber Dr. Scandalous recently spied. He was cruising to work and happened on an undisguised, completely unembellished Ford GT just cruising along. This car looks absolutely spectacular.
Even in this bland test mule color, the car is epic. It looks like a rat rod version of a Ford GT from the distant future. I'd so love to have the job of testing the Ford GT.