Jaguar F-Pace Marries SUV Abilities with Sports Car DNA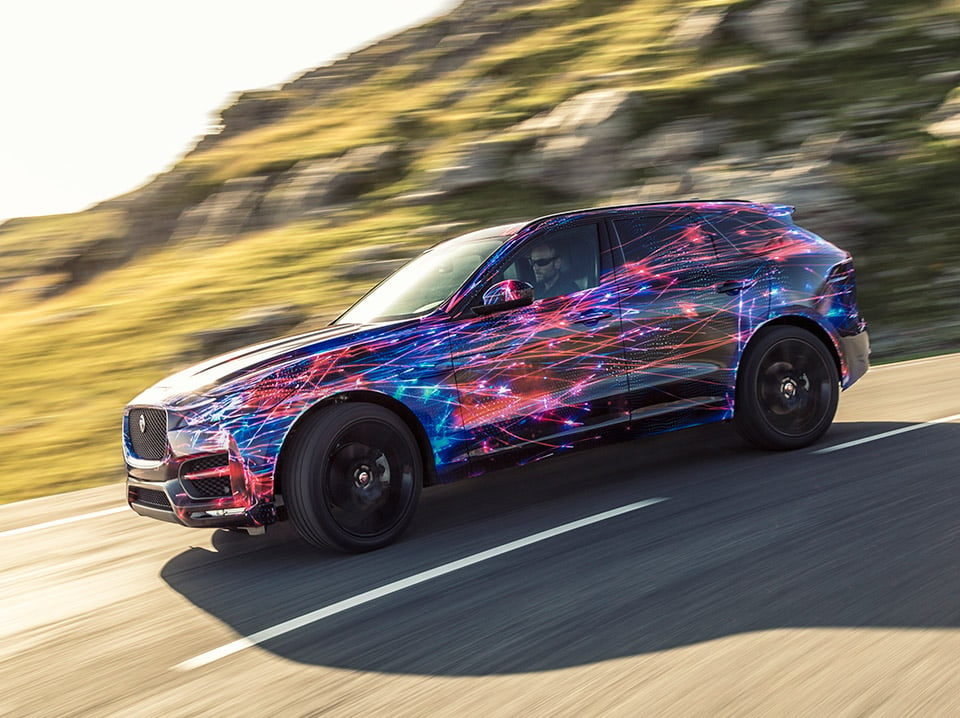 Jaguar's first ever SUV is coming soon, and the British automaker assures us that it will inherit the same sports car DNA found in the F-Type which inspired it.
While the official reveal of the F-Pace isn't until next month's Frankfort Motor Show, Jaguar Land Rover today revealed a few choice tidbits about the vehicle, along with a video of it in action. Beyond the already known lightweight aluminum architecture, we now know that the F-Pace will offer double-wishbone front and integral-link suspension for a ride that is both comfortable, and sporty handling. The all-wheel drive SUV will also get torque vectoring by braking to optimize cornering, and an electric power steering system like the one in the F-Type.
Be sure to check out the video clip which shows the barely camouflaged F-Pace tearing through twisty and turny mountain roads, and making some beautiful exhaust sounds as it cruises along. As an F-Type owner myself, I cannot wait to get behind the wheel of an F-Pace and see what it can do.