From the Vaults: 1962 Ford Mustang I Promotional Film
ford mustang I concept | August 26, 2015
The Car & Driver blog gets a little meta-promotional by digging up a dusty classic with this fascinating 1962 Ford Mustang I promotional film. The magazine tested the Mustang concept itself those many decades ago, and C&D even gets a shout-out about 15 minutes into this promotional clip.
But I have no problem with C&D patting itself on the back about appearing in Ford's cinematic "pat-on-the-back" for its engineering genius, as there's no denying that this retro footage captures the birth of an automotive legend. The 20-minute video showcases the car's original concepting efforts at Ford's Research and Engineering Center, clay modeling, testing at Watkins Glen and Daytona, right up to the completed Mustang experiment driving off with the sun setting in the distance.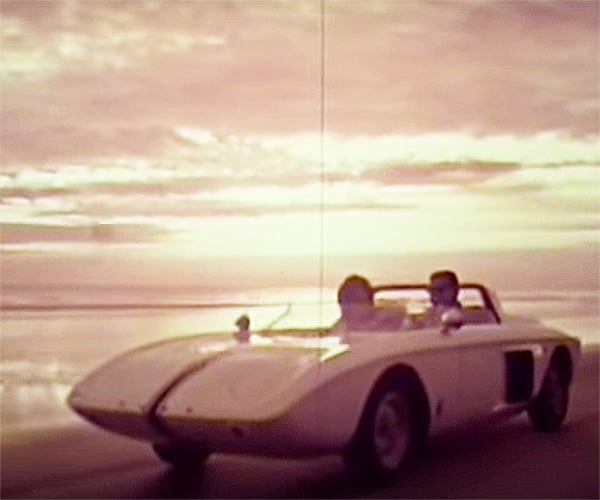 At the film's end, the narrator claims there are no plans to bring this elegant automotive dream into production. We all know how the story really ends… very happily.