Bugatti Chiron Price Rumored to Start at $2.5 Million
bugatti | bugatti chiron | rumors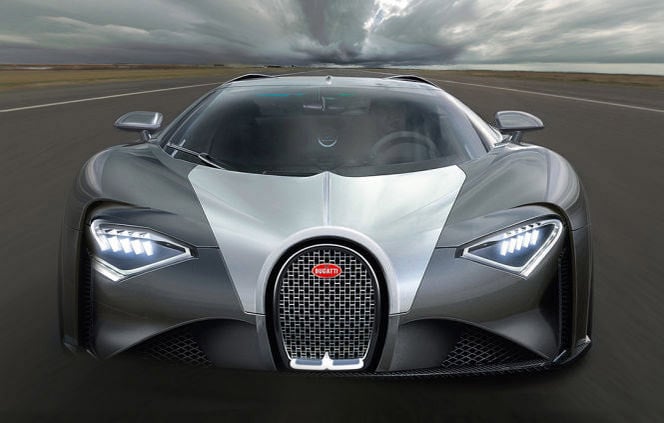 Buying a Bugatti will never be something seen as cheap or affordable. The Veyron was a very expensive car carrying a base retail price of about $1.5 million. Many of the special editions of the car sold for much more than that. The starting price of the Veyron replacement, the Chiron is expected to be even more expensive.
The Chiron is rumored to have a 288 mph top speed, and to be able to hit 62 mph in just 2.2 seconds. But all that power and speed comes at a price. Word on the street is that the Chiron will start at 2.2 million euros, which is just under $2.5 million USD. That makes the starting MSRP of the Chiron a whopping 650,000 euros – or nearly $1 million more than the Veyron.
You could buy a Veyron and a couple of Ferraris for the same price.