Full-Scale Bugatti Vision Gran Turismo Headed to Frankfurt
bugatti | concept | gran turismo | video games | September 3, 2015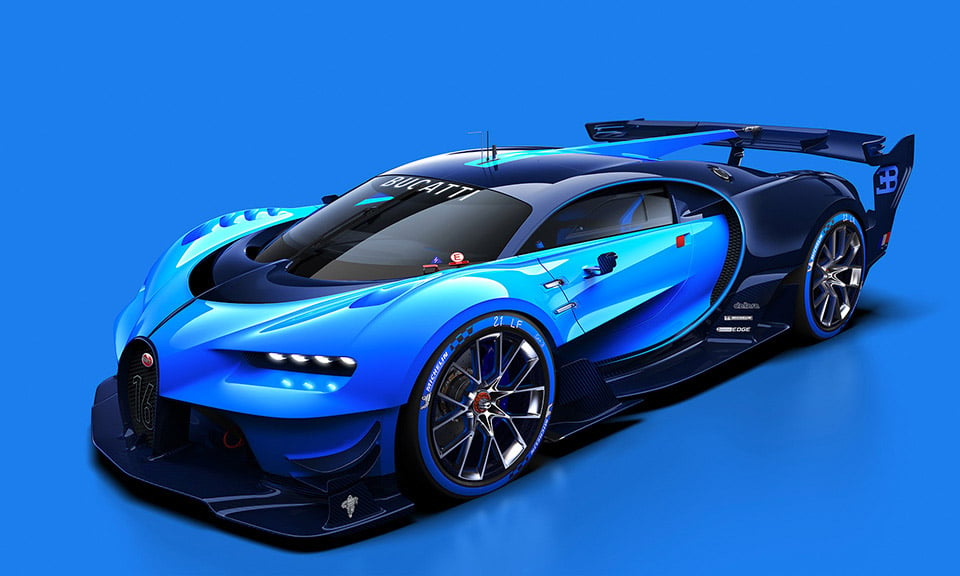 If you play Gran Turismo 6 on the PS3, you may recognize this awesome race-prepped Bugatti. This Bugatti Vision Gran Turismo car was made specifically for the game. Bugatti has announced that it will be bringing a full-scale replica of the car to the 2015 Frankfurt Motor Show.
The images here are the first of the finished car that was created by the car design team at Bugatti. It's unclear if this is a functional race car or just a shell.
The outside of the car has plentiful flaps and cutouts for aerodynamics on the racetrack. Inside, the car is packed with futuristic driving tech, and is an "uncompromising race car" according to one of the designers. The Bugatti Vision Gran Turismo will make its debut in Frankfurt on September 17, and will be on display through the 27th.