Jaguar Poised to Shake up Luxury Market in 2016 and Beyond
jaguar | news | September 3, 2015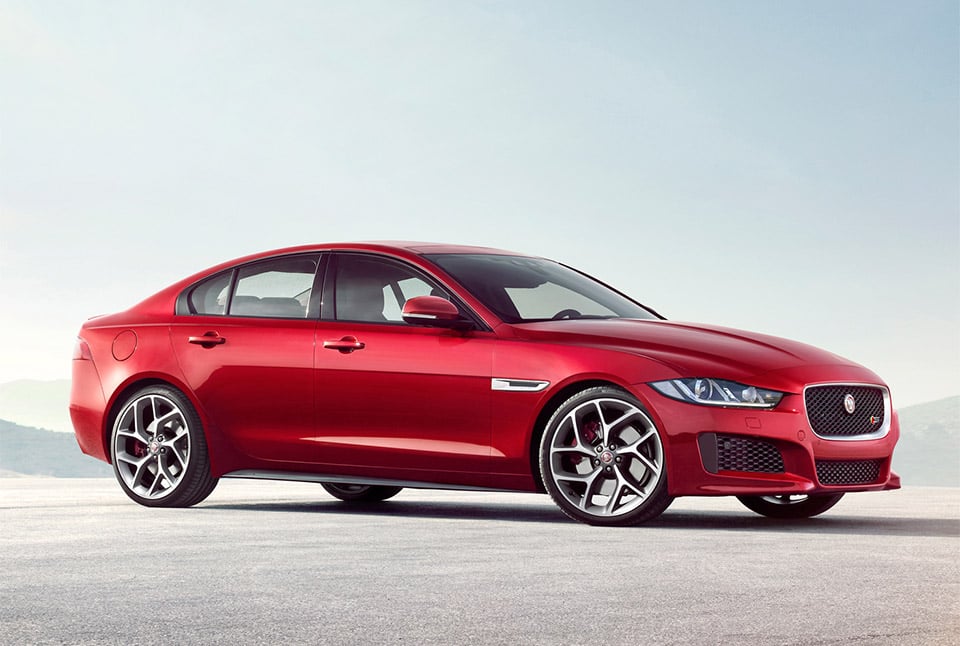 With the F-Type as the "halo" model of the Jaguar brand, it has proven it can produce a beautiful, powerful and engaging vehicle, but the brand is still seen as too expensive for most people to consider buying. Now Jaguar wants to reach a much broader market, and aims to be the "most transformed luxury brand in the U.S." by the end of 2016.
To this end, the company has already announced its plans to broaden its lineup in 2016 with the sporty new XE, a revamped aluminum XF, and the new F-Pace SUV. Historically, prices have been the top objection from luxury buyers, and now Jaguar plans to change things up to reach even more buyers.

For starters, the 2017 XE will start at just $34,900(USD) – putting it up against cars like the Cadillac ATS, the BMW 3-series, and the Audi A4, and priced even lower than the Lexus IS and Infiniti Q50, and Mercedes C-Class. The 2016 XF will start at $51,900 – about the same price as an Acura RLX, and less expensive than a Mercedes E-Class, a BMW 5 Series, Cadillac CTS or the Audi A6. The Jaguar XJ will still start at $74,400, but is getting over $7,000 worth of new standard equipment. The 2016 F-Type now has nearly $12,000 of standard equipment included, and is significantly less expensive than similarly equipped Porsche Cayman or Carrera models. Pricing not announced for the F-Pace yet, but likely to be just as competitive.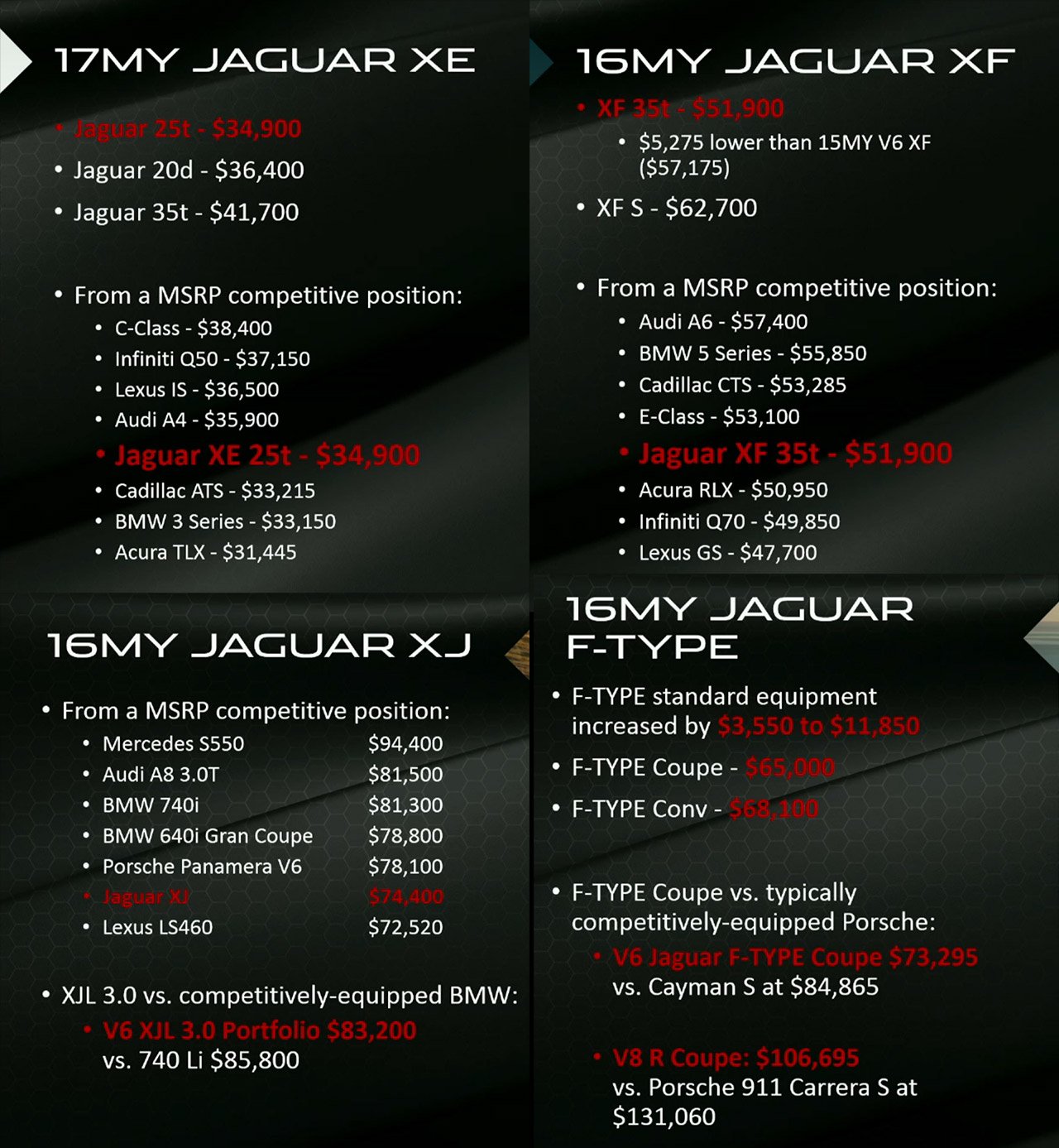 Of course one of the biggest things that Jaguar has faced over the years is a lack of consumer confidence due to an long-since corrected reputation for poor quality. Despite significant gains in actual quality, there is still a lingering negative perception in the market. To counter this, Jaguar will now stand by all of its vehicles in the U.S. with Jaguar EliteCare, a 5-year/60,000 mile bumper-to-bumper warranty, complimentary scheduled maintenance, and roadside assistance. (Can I have this for my 2014 F-Type now, please?)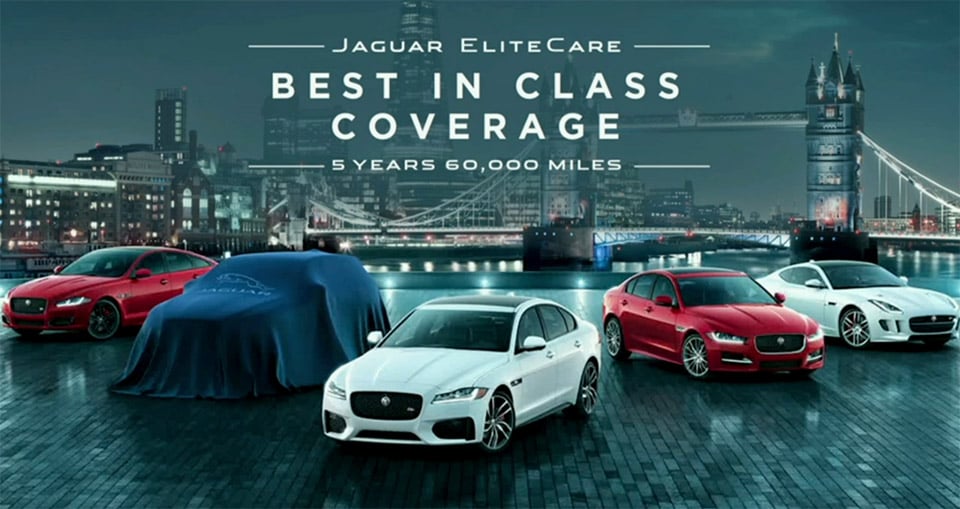 As you can see from the chart below, this trumps every other major luxury nameplate.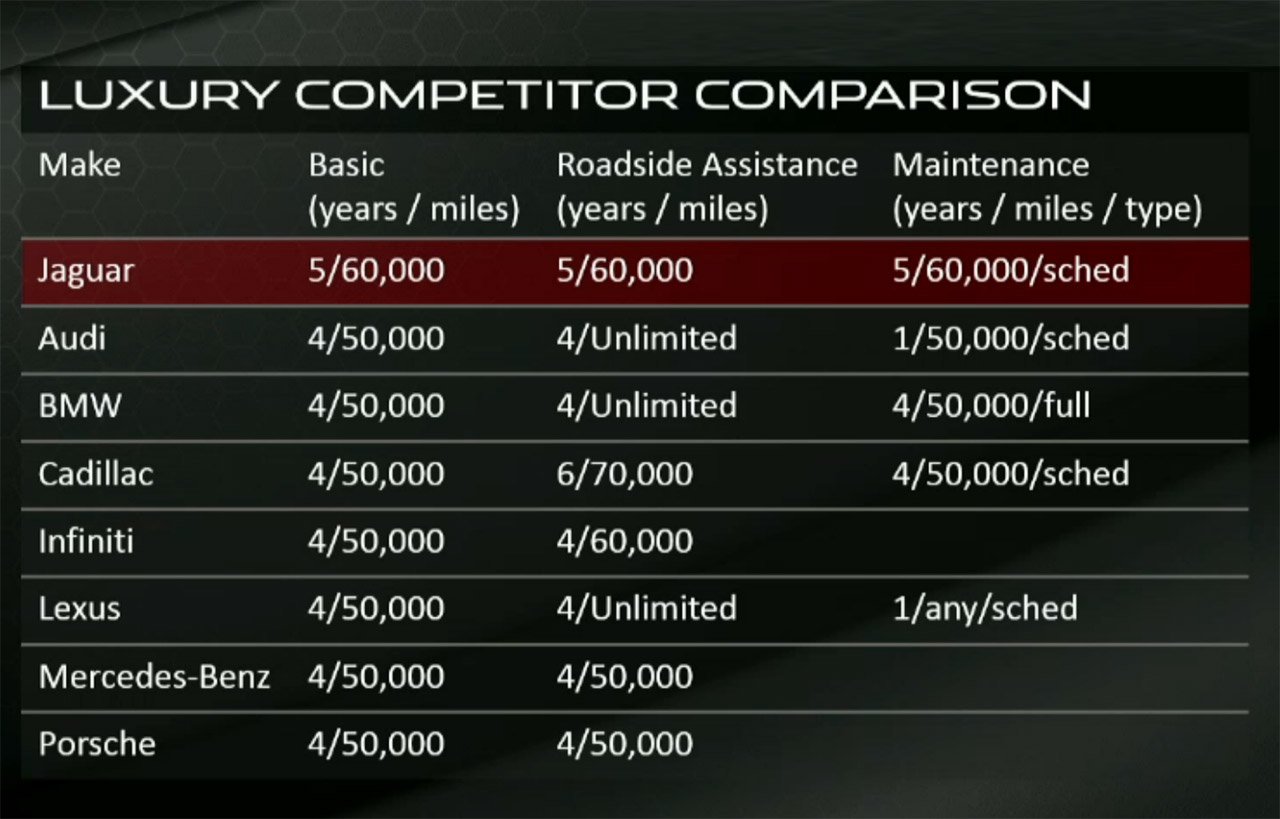 Jaguar already had the design, performance, and comfort thing down, but still only sold 81,000 cars in 2014. Now, between the new XE and an SUV in the wings, an aggressive pricing strategy, and a best-in-class warranty, they're poised to become a dominant new force in the luxury segment here in the U.S. and abroad.