Range Rover Sentinel Can Survive Assault Rifle and Grenade Attacks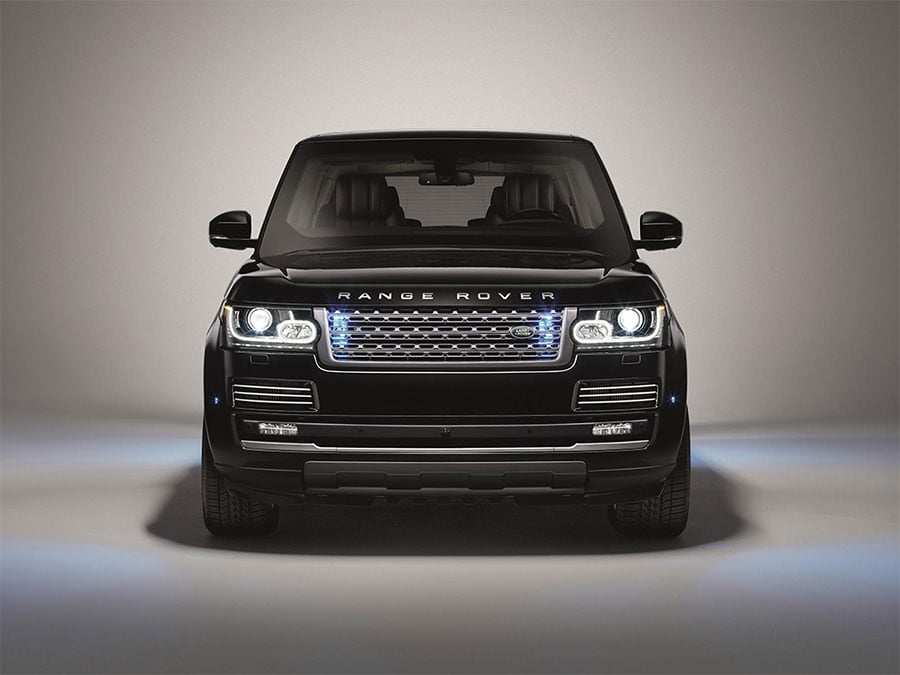 Range Rover has announced the all-new Sentinel, an armored SUV based on the Range Rover Autobiography SUV. The Sentinel is the first armored Land Rover to be fully engineered by the company's Special Vehicle Operations. The armored SUV is rated for VR8 certification for ballistic attack and blasts.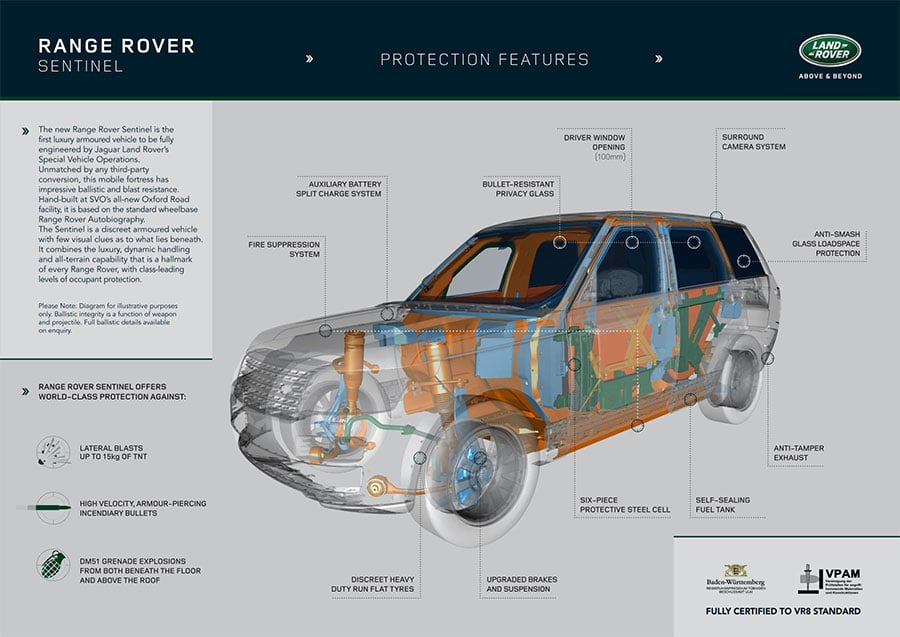 That means that the car is able to survive attacks by rifles shooting 7.62mm high velocity, armor piercing incendiary bullets. It can also protect occupants from blasts of up to 15kg of TNT from the side. The top and bottom of the vehicle are armored enough to survive grenade attacks. The SUV has special bullet-resistant and smash-resistant laminated glass and the driver's window can open 100mm to allow documents to be passed through without opening the doors. The armor plating is thanks to a six piece armored passenger cell made from super high strength steel, and the tires are heavy-duty run-flats. There's also a fire suppression system under the hood, and multiple cameras which let you see all around the vehicle.
Despite all of its safety and security gear, Range Rover claims it retains the comfort, luxury, and capability we've come to expect from their premium SUVs. The Sentinel starts at €400,000 (~$447,000 USD), and each one is custom built to order.