Is This Nissan Crossover Concept the 2017 Juke?
crossover | juke | nissan | teaser | September 9, 2015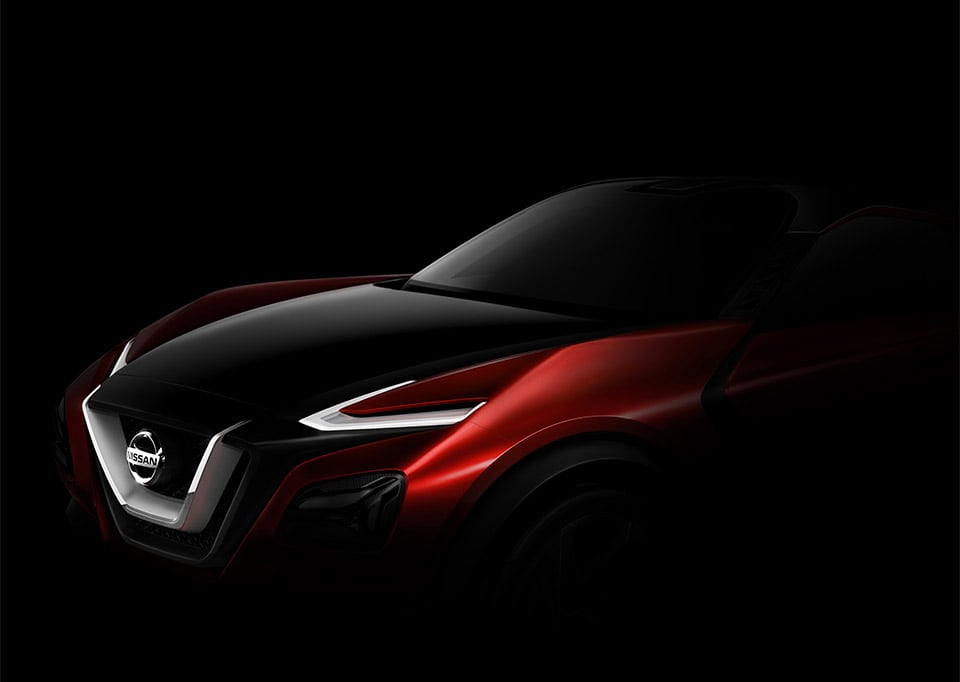 The other day I mentioned that the next generation Juke would be using a shared platform that is a result of the Renault-Nissan partnership. Today Nissan has offered up a single teaser image and all we know is that it will be a crossover concept to debut at the 2015 Frankfurt Auto Show next week.
One glance at the teaser and I can definitely see the Juke in the lines of the front end. The Juke is famous of its quirky style, and one hallmark of its design are the turn signals that are well up on the fenders of the car. You can tell in the image that the front fenders stick up well above the hoodline, another element of the current Juke design. Of course, the new design has some changes too, including the trapezoidal grille and modern arrow-style running lights, which we've seen on other recent Nissan concepts.
The Juke is a big seller for Nissan, so I bet they won't stray too far from the design formula that has made the car so successful.