VW GTI Clubsport Production Model to Debut in Frankfurt
volkswagen | volkswagen gti | VW | September 10, 2015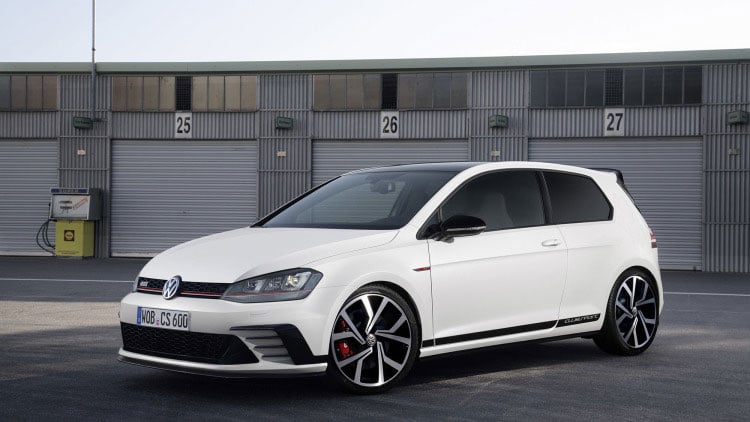 I am not a big fan of FWD cars, but I have harbored a serious hankering for a Volkswagen GTI for a while now. It's an impressive car for the money. The hotter GTI Clubsport version really floats my boat, then sinks it with the fact that it won't be offered in the US. Damn you VW.
If you live in parts of the world where you can get your mitts on the GTI Clubsport, you first look at an actual production model will come at the 2015 Frankfurt Motor Show.
In addition to a bunch of sports aero bits, the Clubsport will pack a 265 hp engine capable of putting out 290 hp in short bursts. It will get a six-speed manual trans or a dual clutch auto. With that gearbox and its powerful engine, the car can hit 60mph in 5.9 seconds, no doubt with some serious torque steer. Still, I want one.