2016 Nissan LEAF Gets 23 More Miles of Driving Range
EV | nissan | nissan leaf | September 11, 2015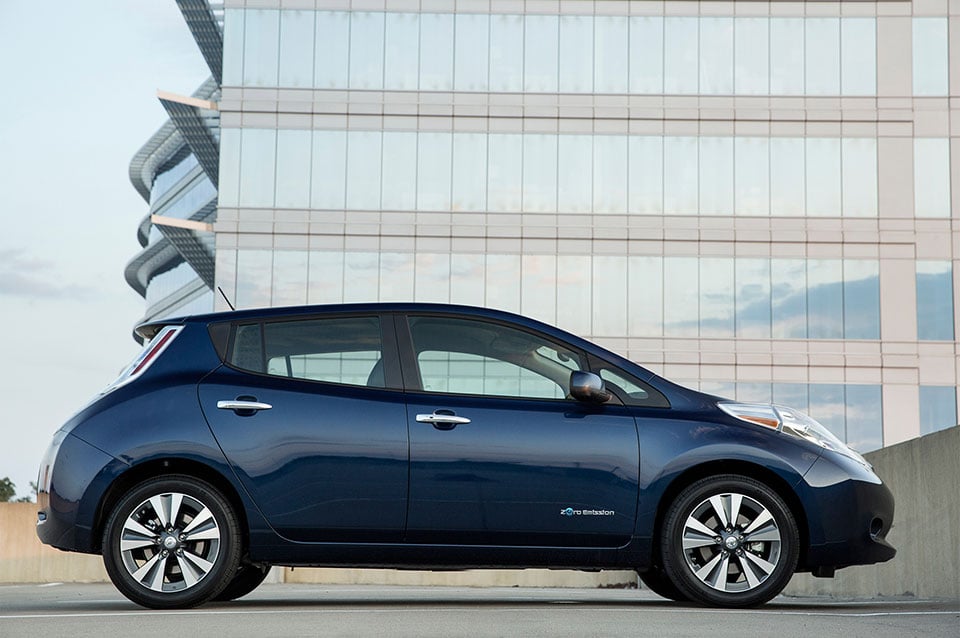 The undisputed driving range champion  in the EV market is the Tesla Model S. In its 85D variant, it can drive up to 270 miles per charge. The downside is that it starts at $85,000, before tax credits. On the more affordable side of the EV market is the Nissan LEAF selling between $29,000 to $38,000, before tax credits.
The 2016 LEAF has debuted and the car now offers a larger battery pack than before. That means that even though it has the same electric motor with 107 hp, 187 lb-ft. of torque, the little EV can go up to 107 miles on a charge, assuming you choose the larger 30 kWh battery. The standard battery is a 24 kWh unit, which provides about 84 miles of range. The larger battery needs six hours for a full charge from a 220V charger.
Buyers who pick the larger battery option for the 2016 LEAF will only be beaten in pure EV driving range by the Tesla Model S.