Porsche Mission E Concept: A 600hp Tesla Killer?
electric | EV | porsche | September 14, 2015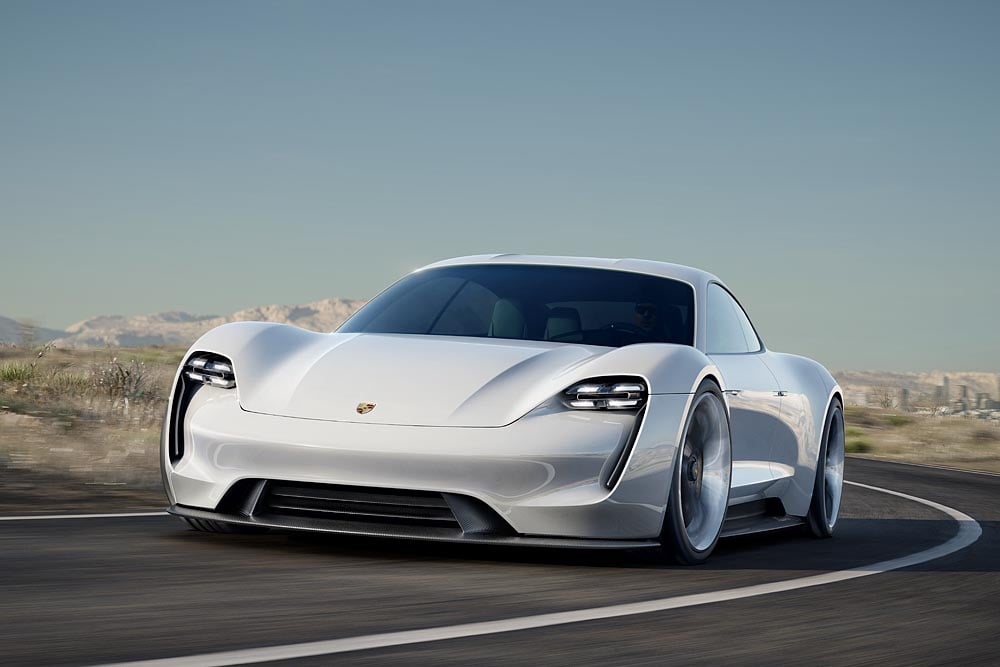 While it's still just a concept design, you've got to hand it to Porsche for pushing the envelope with their latest glimpse at the future. The Mission E Concept is designed to combine the best of performance, luxury, and comfort in a single all-electric sedan.
Packing a pair of motors which more than 600 horsepower, the Mission E is designed to go from 0-to-62 mph in just 3.5 seconds. Even more impressive is the driving range, which is targeting approximately 310 miles.
Porsche also says the car would recharge to 80% of capacity on just 15 minutes – using a high voltage commercial charging station, sort of like Tesla's Superchargers.
The car is designed to offer luxury car comfort, but sports car dynamics, with a low center of gravity, all-wheel drive, all-wheel steering, and torque vectoring for optimal handling. Inside, it's loaded with high tech doodads, including a futuristic OLED instrument panel with holographic effects and gesture controls.
There's no word on if or when the technology in the Mission E will make its way to a production car, but given the popularity of Tesla's Model S, I don't think it will be long before we start to see more luxury car makers going after their dominant position in the premium EV market.