Brabus G500 4×4 Is a Sexy 500hp Off-road Beast
4x4 | brabus | mercedes-benz | September 15, 2015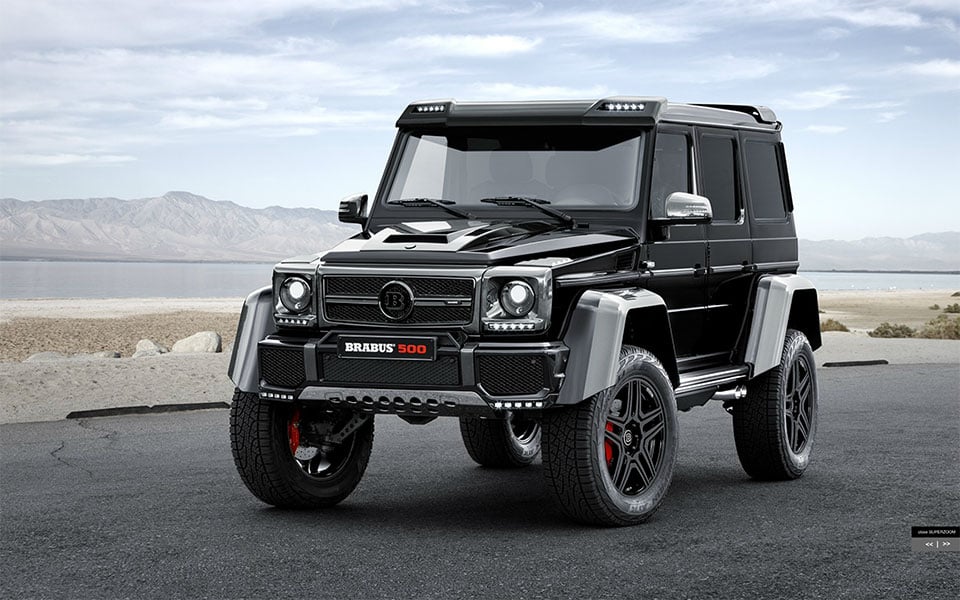 Brabus has pulled the wraps off its latest customized Mercedes off-roader. It's called the Brabus G500, and it's based on the boxy Mercedes-Benz G series wagon. In Brabus form, the 4×4 produces 500 hp and 523 lb-ft. of torque. Despite its size and weight, it can hit 62mph from a standstill in only 6.9 seconds.
However, its off-road tires limit the top speed to 130mph. That's okay, you're not going to be doing rock crawling at high speeds anyhow. Brabus has put as much attention into the styling as it did the engine, with special paint and lots of carbon fiber bits.
The truck also gets a custom interior with lots of leather and contrast stitching. Brabus is mum, as usual, on just how much the car costs. Considering how expensive the G series 4x4s are stock, this is certain to be a very expensive custom.