Nissan Gripz Concept: Next-Gen Juke?
nissan | September 20, 2015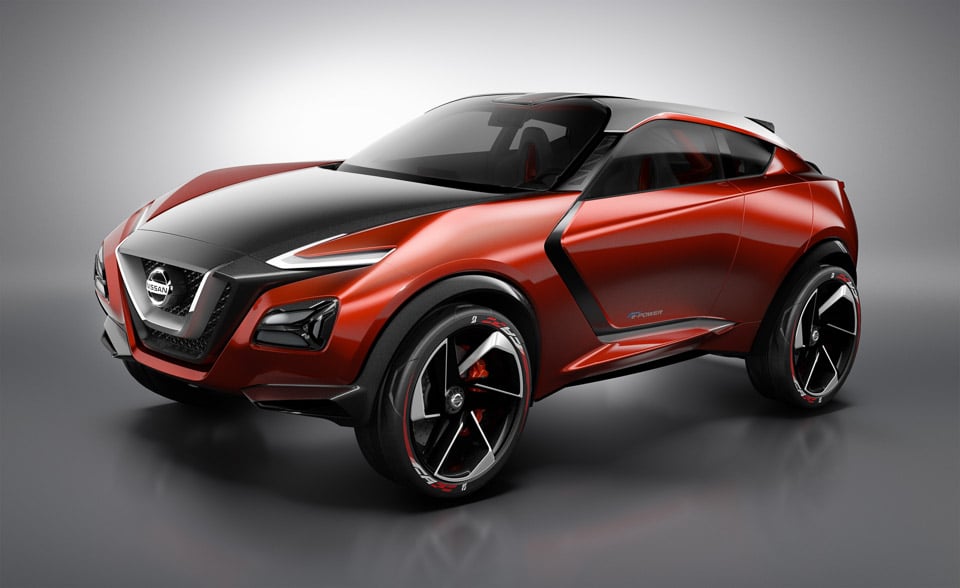 Despite its somewhat oddball looks, I've always rather enjoyed the Nissan Juke. Sure, its CVT variant is a little blah, but it's a lot more fun in the Nismo version with a manual. Now, Nissan is showing off a new crossover concept, which could be an indication of where the Juke is headed, even if it's not a direct replacement.
The Nissan Gripz concept has a similar footprint to the Juke – a two-door hatchback, but is even more extreme with its aesthetics. I really like where Nissan is headed with this styling, with more aggressive lines, a cool two-toned paint job, and bits of exposed carbon fiber. I especially dig the boomerang designs on the leading edge of the doors, and the sharp, arrow-shaped headlights.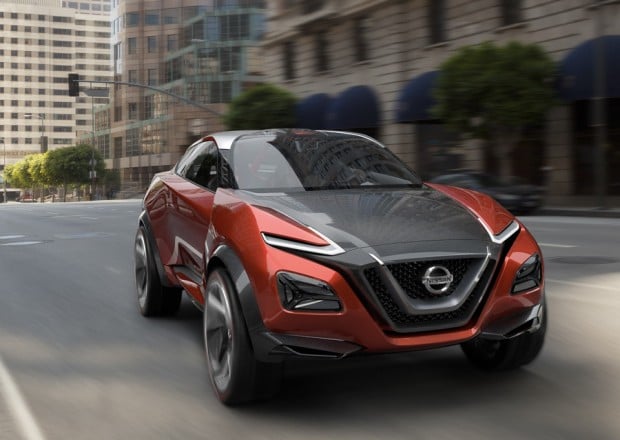 The Gripz is supposed to be much more sporty than the Juke though, taking inspiration from both bicycles and the classic Datsun 240Z, which won the Safari Rally in Africa back in the day. Though there's nothing retro about the Gripz' powertrain or technology. The vehicle sports a hybrid system which combines a gas engine with the electric motor found in the Nissan LEAF. As is the case with most concepts, it rides on enormous wheels – 22-inchers in this case, but wearing thin, bike like high-pressure tires.
Inside, the Gripz is a minimal, high-tech affair, with an open, racecar like feel. The split sport seats are yet another nod to bicycles, as is the the carbon fiber steering wheel. I'd like one of those in my car – though with a flat bottom.
Naturally, since the Gripz is a concept, it's unlikely to go into production as-is. Still, I'd love to see Nissan apply some of the design decisions they made here on future production vehicles.