Bisimoto Hyundai Tucson Packs 700hp
hyundai tucson | sema | September 22, 2015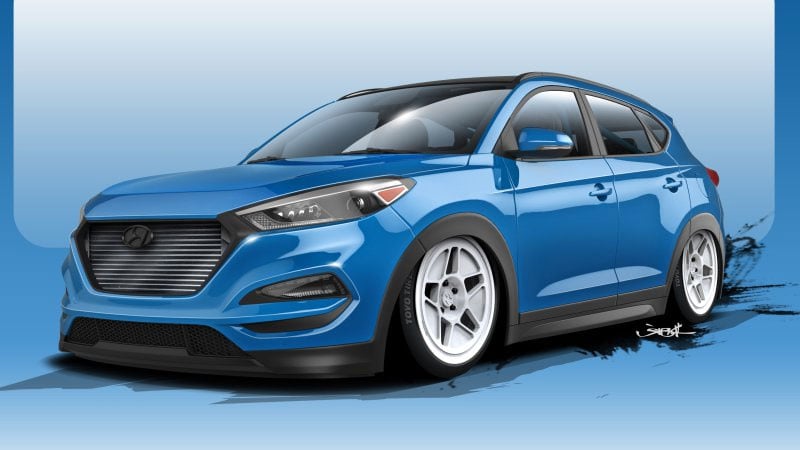 Hyundai makes perfectly serviceable cars, and if that sounds boring, it's because most of them are. I rather like the styling of the Veloster, but that's about it. Hyundai has taken one of its more stealthy models, the Tucson compact SUV, and hopped it up into a beast for SEMA 2015.
The company will be showing off a Tucson that it has built up in conjunction with Bisimoto Engineering that has over 700 hp and it has been dubbed the Brute Ute. I'd totally drive this thing.
That 700 hp number is very impressive considering the engine is a 2.4L theta-II four-banger. All that power goes through a 6-speed manual gearbox. The engine gets strengthened internal parts, including a new cam shaft, new springs, pistons, injectors and gaskets, a big boost turbocharger, and an updated management system.
Other upgrades include a 4-point roll cage, sports exhaust, upgraded 4-pot brakes, and a kick-ass 650-watt Harmon Kardon Infinity audio system
We hope to see more on this car in November when SEMA kicks off.