2016 Nissan Altima Gets Refresh and New SR Model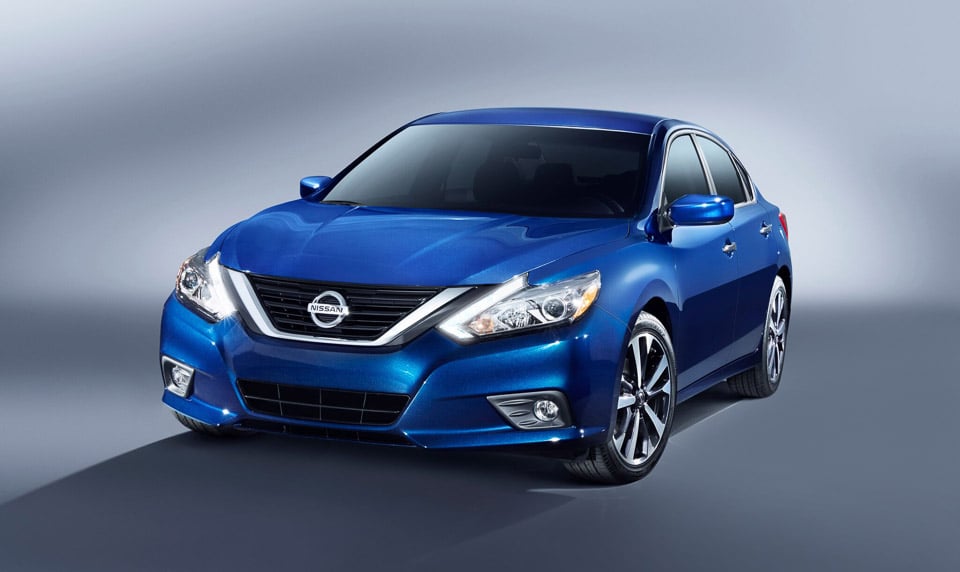 Nissan has been making SR versions of several of its cars for a long time. These SR versions are typically mid-tier optioned cars with more of a focus on being sporty than luxurious. For 2016, Nissan has made some changes to its popular Altima with refreshed styling and the addition of an SR model.
Changes for 2016 bring more of the new Maxima and Murano's bolder looks to the Altima with a new front fascia, new headlights, and a reshaped hood and fenders. The car also gets updated 17- and 18-inch alloy wheel options and a new rear bumper and trunk lid. The deep pearl blue color in the images is also new for 2016.
Under the hood, the car has the same 2.5L 4-cylinder or 3.5L V6 engine options paired with a CVT. Power is 182 hp and 180 lb-ft. of torque for the four and 270 hp and 251 lb-ft. for the V6. Fuel economy is improved a bit too, offering 27 mpg city and 39 mpg highway for the 4-cylinder. The V6 keeps its 22 city / 32 highway ratings.