1974 Porsche 911 Targa Police Car Heads to Auction
auctions | police car | porsche | porsche 911 | September 24, 2015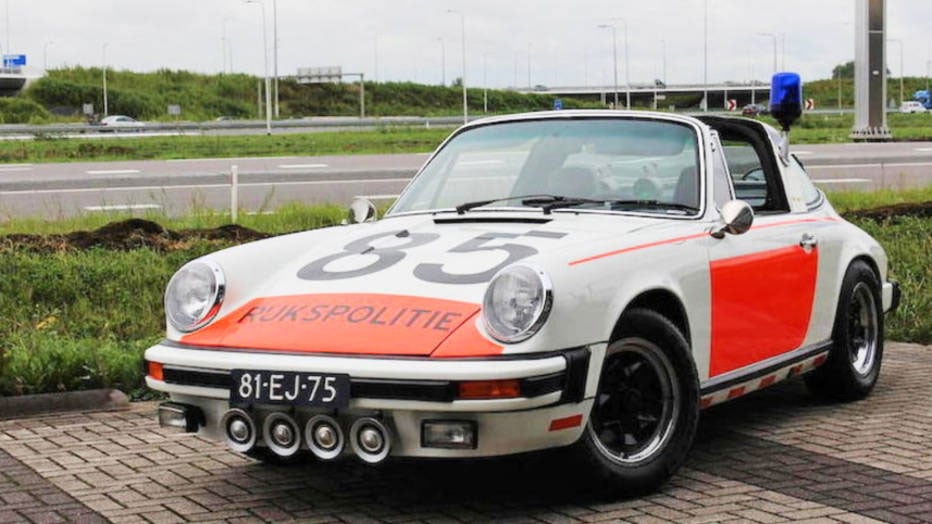 In the U.S., when you mention former police car is up for auction, odds are you are talking about a high mile Ford Crown Vic. Over in the Netherlands, when you say old cop car, you could be talking about a sweet Porsche 911 Targa from the early '70s like this example.
This car has been lovingly restored to its original state when it was used by the Dutch police unit called Algemene Veekers Dienst (AVD). The AVD was a special traffic unit that wore white uniforms and orange helmets. This special Targa comes complete with a box packed with police gear, including an alcohol tester, handcuffs, First Aid kit, camera, and more. I especially love the blue police light and the bullhorn on the rear deck lid.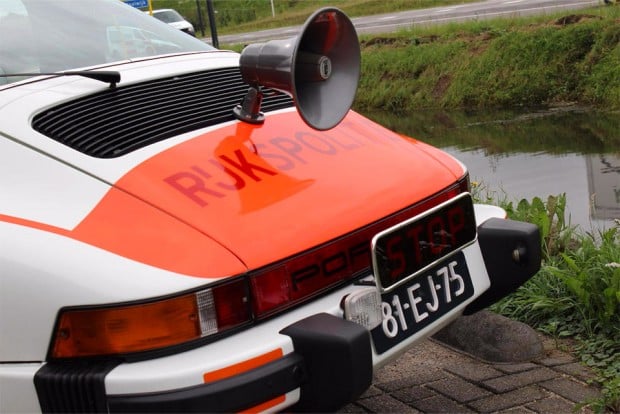 Prior to using the 911 Targa, the AVD drove Porsche 356 cabriolets. Apparently, these cops preferred the open top cars because they allowed the officer in the passenger seat to stand up while the car was moving and issue direction and commands to drivers. This Porsche is expected to bring as much as $160,000(USD) at auction from Bonhams.