Up Close with the 2016 BMW 7-Series
bmw | bmw 7 series | September 27, 2015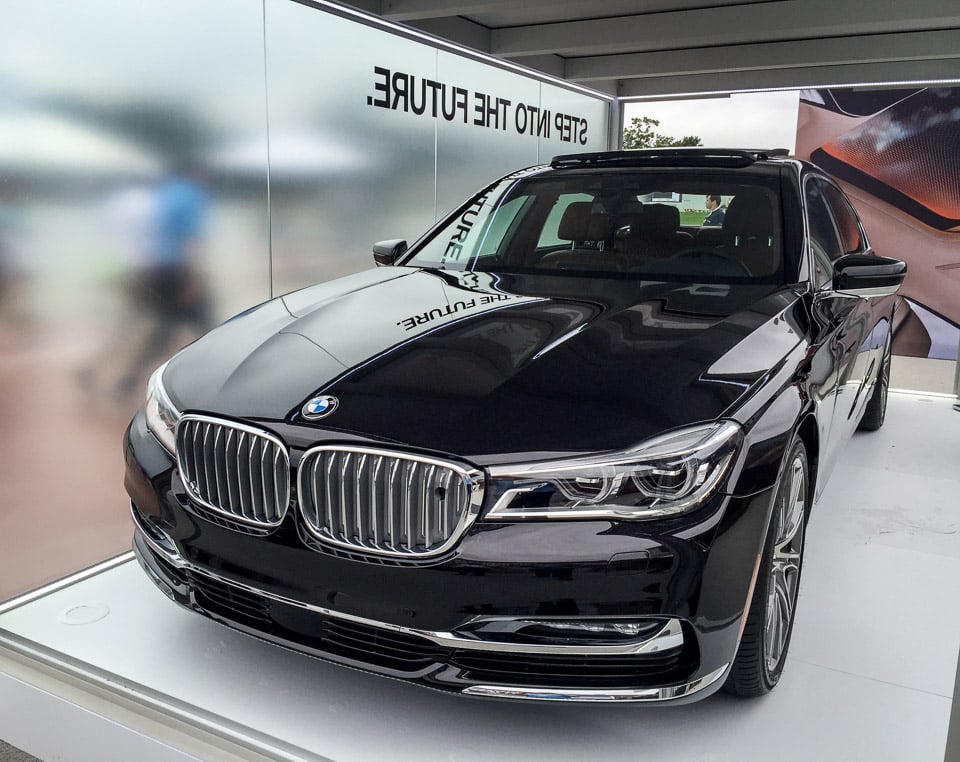 During the recent BMW Championship golf tournament, I had the opportunity to get up close and personal with the new 2016 BMW 7-Series. This top-of-the-line BMW is the perfect car for anyone who wants to travel in style and the lap of luxury.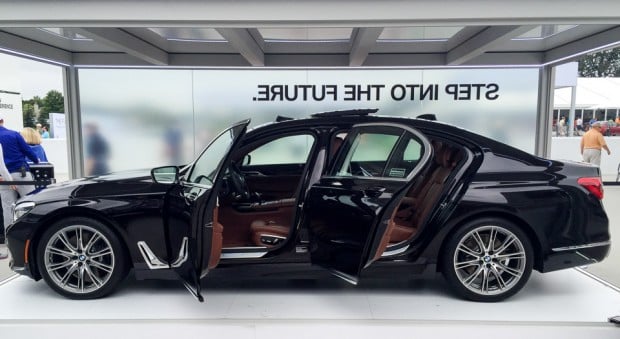 The new 7-Series is packed with creature comforts and gadgets that make it one of the most technologically-sophisticated cars on the road. Whether you choose the 740i Sedan or the extravagant 750i xDrive shown here, you're in for a very special treat.
The 740i sports a 3.0-liter, 320 hp inline-6 and rear-wheel drive, while the 750i rocks a 4.4-liter turbocharged V8 that pushes out an impressive 445 hp to its all-wheel drivetrain. Both models offer an 8-speed automatic transmission with paddle shifters and a launch control mode. To ensure a smooth and controlled ride, the 7-series has standard 2-axle air suspension, dynamic dampers, stability and traction control systems.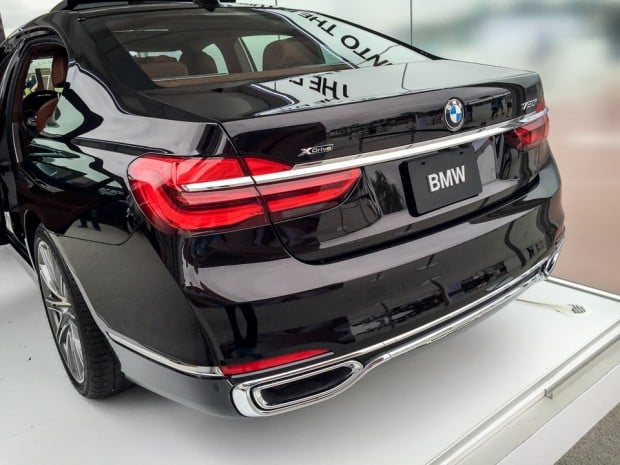 Of course, we know that it will drive brilliantly. It's a BMW afterall. What makes the 7-Series truly special are its interior extravagances for its driver and passengers. There are luscious materials on every surface, with quilted Nappa leather seats, leather stitched dashboard trim, and ample amounts of wood, brushed aluminum, and alcantara.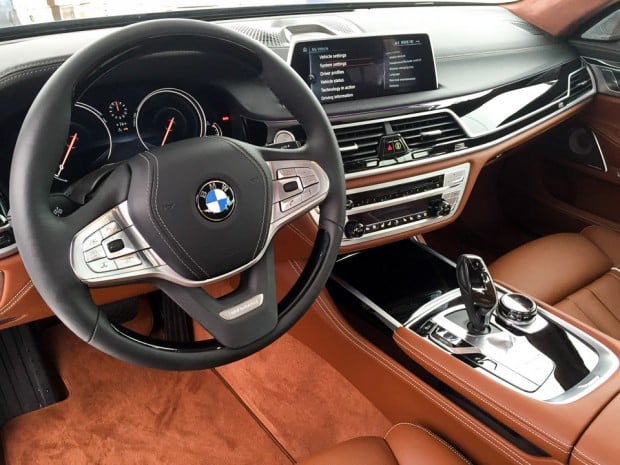 When fully tricked out, you get such niceties as a heated steering wheel, heated armrests, and ventilation and massage for both front and rear seat passengers. There's also an executive lounge upgrade which lets the right rear passenger enjoy added legroom by collapsing the front seat and providing a foot rest, and a dedicated rear seat entertainment system. Floating overhead is a 2-part glass panoramic moonroof, and the cabin has dramatic ambient lighting built in to create a sophisticated mood. There's even an optional ambient air system to keep your car smelling great.
Spring for the Sky Lounge roof option, and you get a mesmerizing light show overhead as well.
High-tech features abound, from BMW's excellent iDrive 5.0 system running on a large 10.2″ screen, to its digital instrument cluster and full-color heads-up display. The infotainment system even offers gesture controls, which let you do things like adjust the volume of the audio system without ever touching the screen or a knob. Whether you go with the 16-speaker Harman-Kardon or upgraded Bowers & Wilkins sound systems, you'll be surrounded by home stereo quality audio.
BMW also offers a driver assistance package, which provides a variety of safety features, such as lane departure warning, frontal collision warning, daytime pedestrian protection, blind spot detection and parking assistance features that include a 3D surround view of your vehicle when parking.
Active lane keeping assistance helps keep you from drifting out of your lane, and the upgraded active cruise control actually can stop and go when a driver is braking ahead of you. The available traffic jam assistant feature automatically steers to keep you centered in your lane, and in slow moving traffic can maintain a safe distance from the car ahead. There's also an optional night vision feature with pedestrian detection.
The 2016 BMW 7-series is a truly special vehicle for discriminating car buyers. It offers the performance and driving abilities that BMW is known for, and an elegant and refined environment which is nicer than many homes I've been in. Starting price for the BMW 740i is $81,300(USD), while the 750i xDrive starts at $97,400.