Rolls-Royce Wraith History of Rugby Special Edition
rolls-royce | rolls-royce wraith | September 28, 2015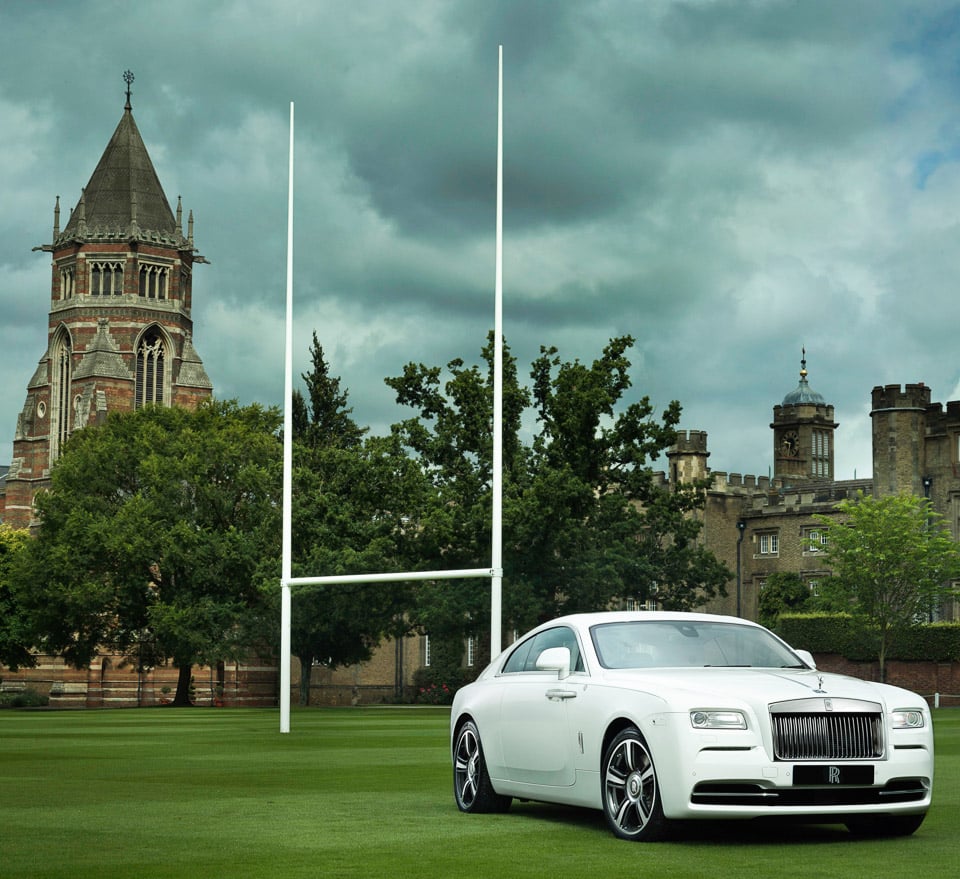 The Rolls-Royce Wraith is already a very special car. This dramatic 2+2 is loaded with the elegant handcrafted design elements that Rolls is known for, but with the power you'd expect from a sports car. In fact, this beautiful beast can zip from 0-to-60 mph in just 4.4 seconds, thanks to its BMW-sourced 632 hp V12 engine.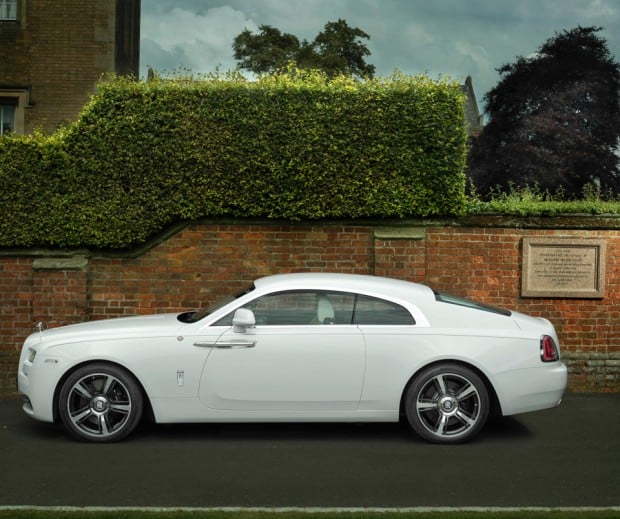 This special edition Wraith was created in tribute to the sport of rugby, which shares a distinctively British bloodline with Rolls-Royce. The Wraith History of Rugby sports the same English White exterior worn at Rugby School and by England's rugby team. Other details include the placement of red rose details, a symbol of Rugby School which dates back to the late 19th century.

The interior has been decked out in a beautiful Seashell color with Navy Blue contrast elements. The end result is an sophisticated, yet sporty look.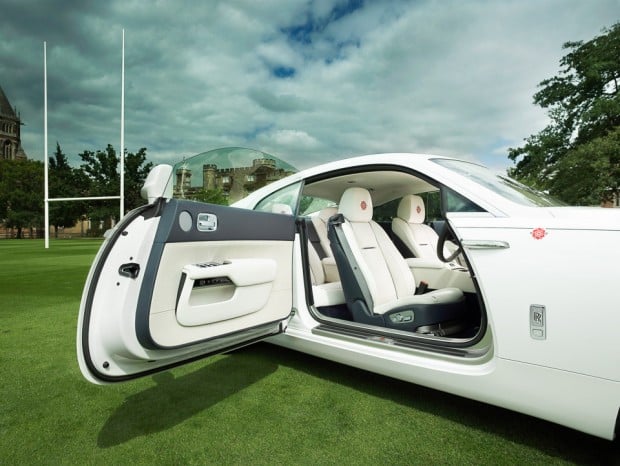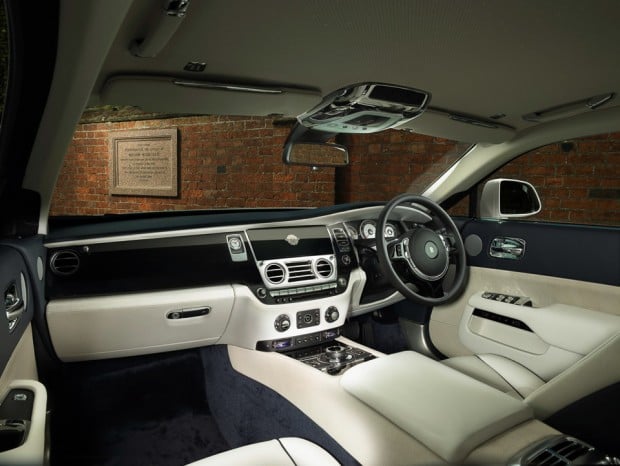 This elegant, but powerful vehicle is just one example of Rolls-Royce's bespoke design abilities.