BMW X4 M40i Sports Activity Coupe Gets 355 hp Turbo Six
bmw | bmw x4 | crossovers | October 1, 2015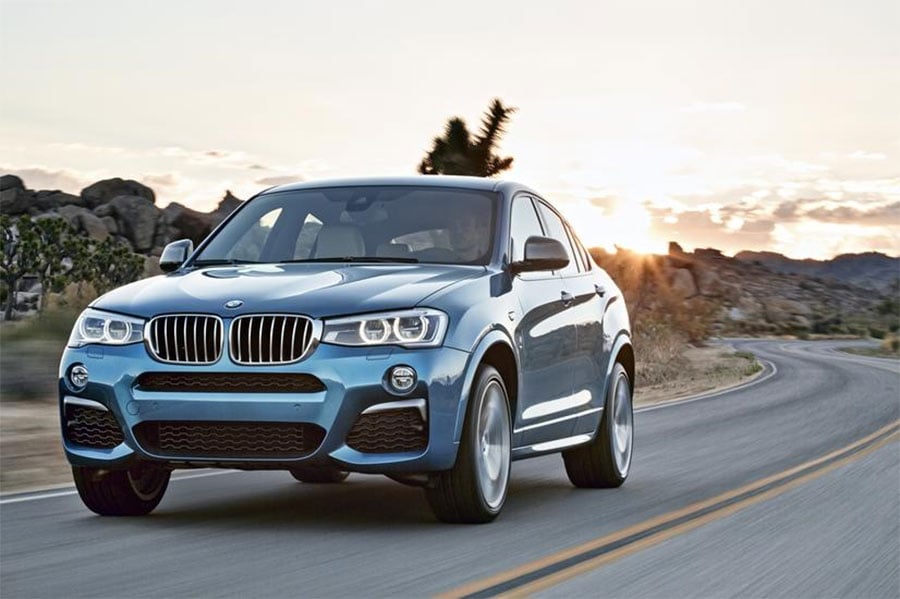 BMW has outted the latest version of the X4 Sports Activity Coupe. I think we can just call it a SUV or crossover and be done with it. This particular version is the BMW X4 M40i and it is the latest member of the M Performance line. It brings with it a hopped-up version of the 3.0L TwinPower inline six.
That engine has forged steel internals to survive the higher boost needed to make 355 hp and 343 lb-ft. of torque. The power goes to the ground via the BMW xDrive AWD system. Between the power and traction the M40i offers, the car can reach 60mph from a standstill in a sportscar-like 4.7 seconds. BMW says that makes it the fastest vehicle in its class.
The M40i also has an upgraded suspension, special wheels, and a sport exhaust system. The M40i will hit dealerships in February 2016. It's unclear just how much the X4 M40i will cost, but M Performance versions of BMW cars aren't known to aim at the thrifty buyer.