APK Racing and Hyundai Show off Solus Genesis Coupe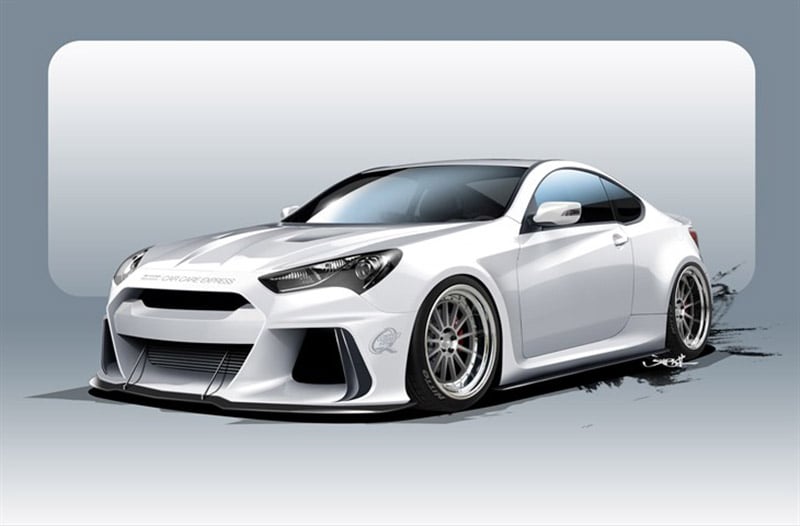 For the 2015 SEMA show, Hyundai previously teased a hopped up Tucson SUV dubbed the Brute Ute. Hyundai and APK Racing have started showing off a new show car that will be at SEMA next month called the Solus Genesis Coupe. So far, all we have is a list of mods done to the car and a rendering of what it will look like. The real deal will be unveiled on November 3 during the Hyundai SEMA press conference.
The car wears a Solus wide body kit from APK Performance, and one of the firm's rear trunk wings. The front has a carbon fiber spoiler. Custom wheels and Nitto NT05 tires round out the exterior mods of the car. There's also a custom interior with a racing style steering wheel and gauges.
Under the hood is a heavily modified engine that started as a Hyundai 3.8L V6. That engine is stroked to 4.0L with forged internals and a Rotrex supercharger. The finished product makes 500 hp and sends power to the rear wheels via a 6-speed manual.