Mitsubishi Video Shows Assembly of Lancer Evo Final Edition
mitsubishi | mitsubishi evo | October 5, 2015
For the most part, few of us will shed a tear if Mitsubishi cars went the way of the dodo. Sure, that might not happen, but it is certainly looking like a matter of time before the brand goes belly up. Frankly, the only car that enthusiasts will really miss is the Lancer Evolution.
Whether or not Mitsubishi is still going to be around, the Evo is going out of production. Mitsubishi is making 1,000 Final Edition Evos for Japan, and just announced another 1,600 for the U.S., has offered up a video that shows these cars rolling off the assembly line.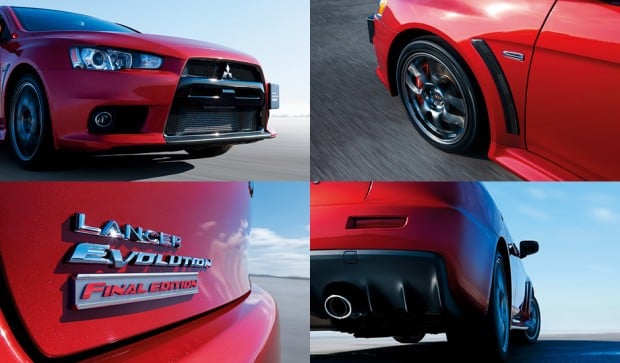 The special Evos get upgraded suspension, BBS wheels, leather Recaro seats, and Brembo brakes, along with Final Edition badges. Each of them will also have a numbered dash plate. Regardless of the surface details, they still get the same turbo 4 engine and drivetrain Evos have had since 2007.