2016 Mazda MX-5 RS Japan Bound Only
japan | mazda | mazda miata | mx-5 | roadster | October 6, 2015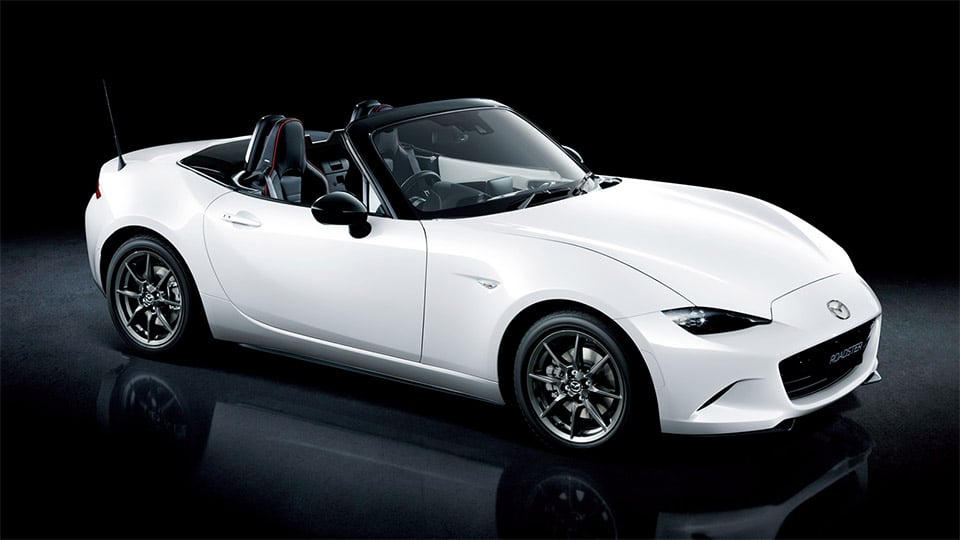 In the US, all 2016 MX-5 models get the 2.0L 155hp four-cylinder engine. In other parts of the world, a smaller 1.5L 129hp engine is also available. Mazda has a special version of the MX-5 offered in Japan only that has some cool go fast bits and awesome new seats inside for drivers.
The new car is the MX-5 RS and it has the small 1.5L engine under the hood. To make up for its diminutive engine, Mazda upgrades the brakes, gives it Bilstein dampers, a front suspension tower brace, and an induction sound enhancer to amp up its exhaust note. The brakes don't appear to be the Brembo units available in the US, though.
The best thing is that the RS gets Nappa leather and Alcantara-trimmed Recaro seats. This is an option that Mazda really needs to make available in the US. I'd love a Brembo equipped Club Sport with Recaros for track work. The car is only available in Japan in White Pearl mica color for about $26,900.