2017 Porsche 911 Carrera 4 and Targa 4 Pricing Announced
carrera | porsche | porsche carrera | porsche targa | October 8, 2015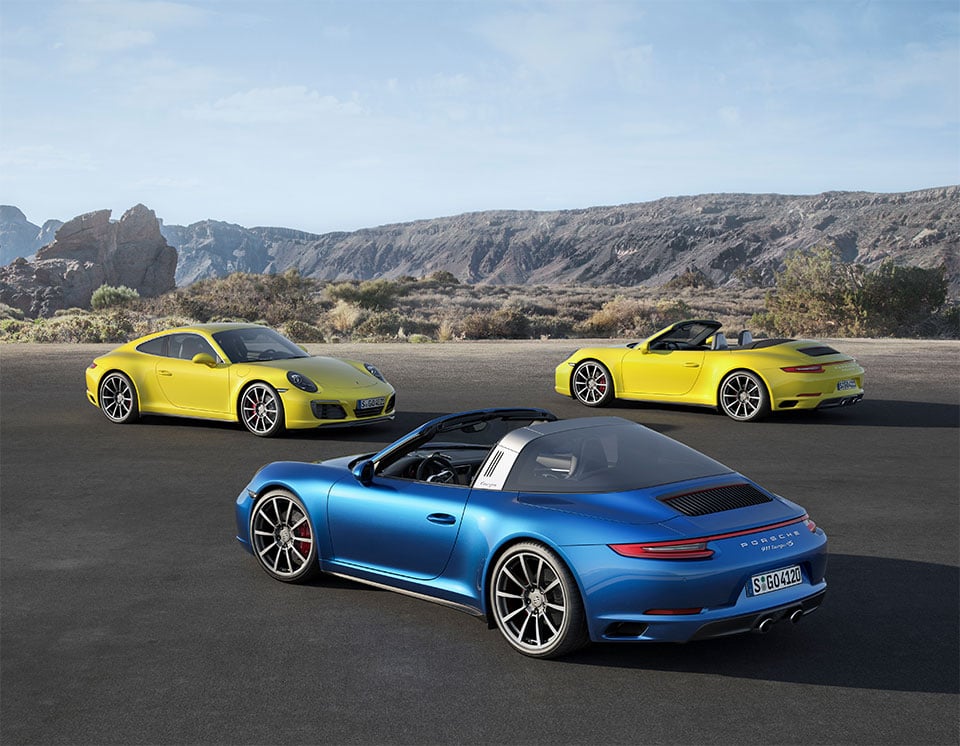 It's a bit confusing now that Porsche has moved all of its 911 cars to turbo engines. Saying turbo and Porsche in the same sentence makes me think of the high-end Porsche 911 turbos of yore. Now that all 911s are turbo, they need a new name for the top dog turbo I think, but I digress.
Porsche has announced pricing on the 2017 911 Carrera 4 and 4S and its Cabriolet variants, as well as the 911 Targa 4 and 4S. Regular 4 models get a 370 hp twin-turbo engine making 331 lb-ft. of torque, 4S versions get 420 hp and 368 lb-ft. of torque. In case you don't know 4 is the Porsche moniker for its all-wheel drive models.
A 911 Carrera 4 starts at $96,300(USD) with the 4S starting at $110,300. The 4 Cabriolet starts at $108,600 with the 4S cabrio starting at $122,600. The 911 Targa 4 and Targa 4S sell for the exact same price as the Cabriolet models. Porsche expects the new 2017 models to arrive in dealerships in April 2016.