Hyundai Teases Hopped up 500hp Veloster for SEMA
btr | hyundai | sema | veloster | October 8, 2015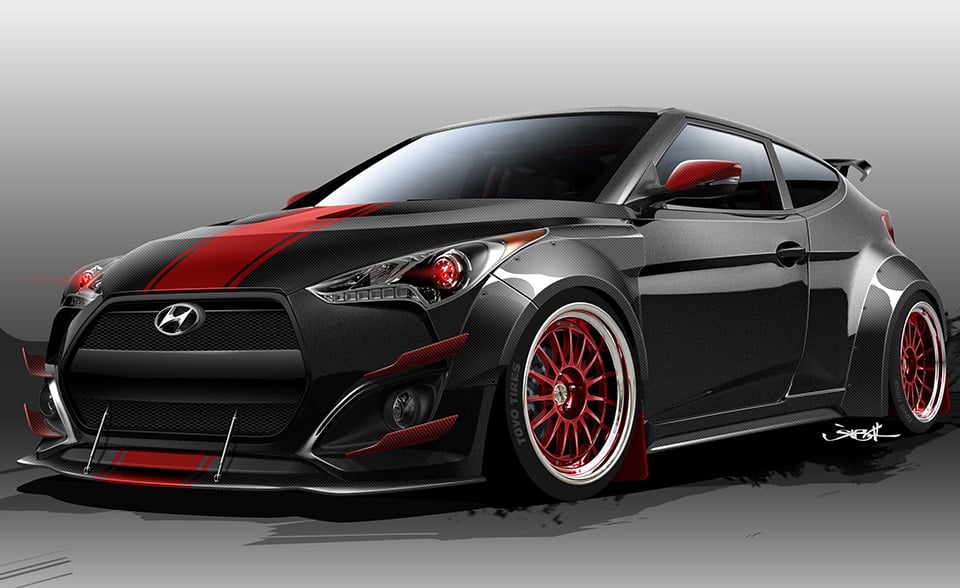 Hyundai has a big presence at the SEMA show each year with numerous custom cars. We have already heard about a couple of the cars that will be unveiled at this year's show by Hyundai and its partners, such as the APK Racing Solus Genesis Coupe from earlier this month. Hyundai has now started teasing the BTR Edition Veloster.
The car has a carbon black paint color with red stripes and custom wheels. The wide body kit is carbon fiber and matches the rear spoiler and canards on the front. The red projector headlights are also pretty interesting.
Power comes from a much-massaged 1.6L Gamma four with BTR cylinder sleeves and a high boost turbo from Garrett. The engine has custom connecting rods and pistons to survive the boost and the OEM ECU has been reworked to make over 500 horsepower. Naturally, it gets racing seat and belts inside along with a roll cage. The official unveil will come on November 3 at SEMA.