Jeremy Clarkson Tweets Photo of Trio Back at Work
October 8th, 2015
---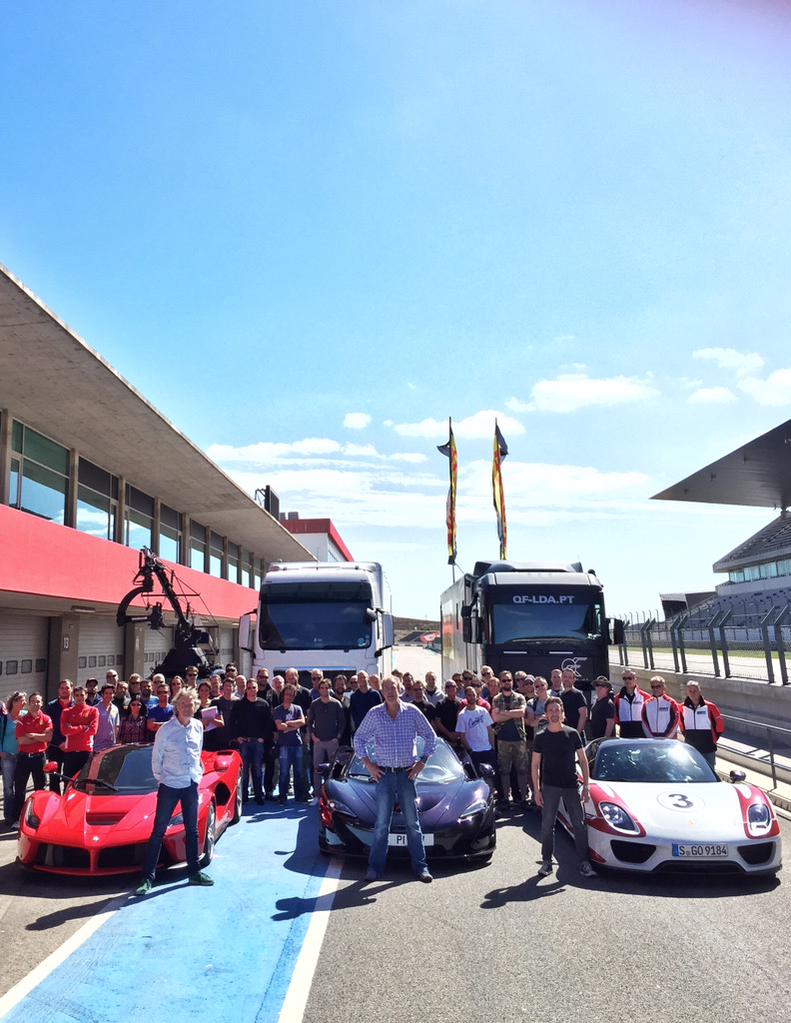 We already know that Amazon has landed Top Gear's Clarkson, Hammond, and May for a car show that will make the BBC weep when it kicks off. So far we don't know a lot about the new show. Even the name is still a mystery.
Rumors recently surfaced that the show might be called Gear Knobs, which would be a decent title. What we now know for sure thanks to Jeremy Clarkson is that the show is in production. Yesterday, Jezza tweeted a photo of the gang and their production crew at work at a racetrack. The caption with the photo read "With a skeleton crew, filming for Amazon Prime's new motoring programme has begun."
The crew looks very large to me, so I presume that is sarcasm, one of the many services Clarkson offers.  I can't wait for this show to premiere.