Porsche Cayman GT4 Clubsport Ready for the Track
porsche | porsche cayman gt4 | racecar | October 9, 2015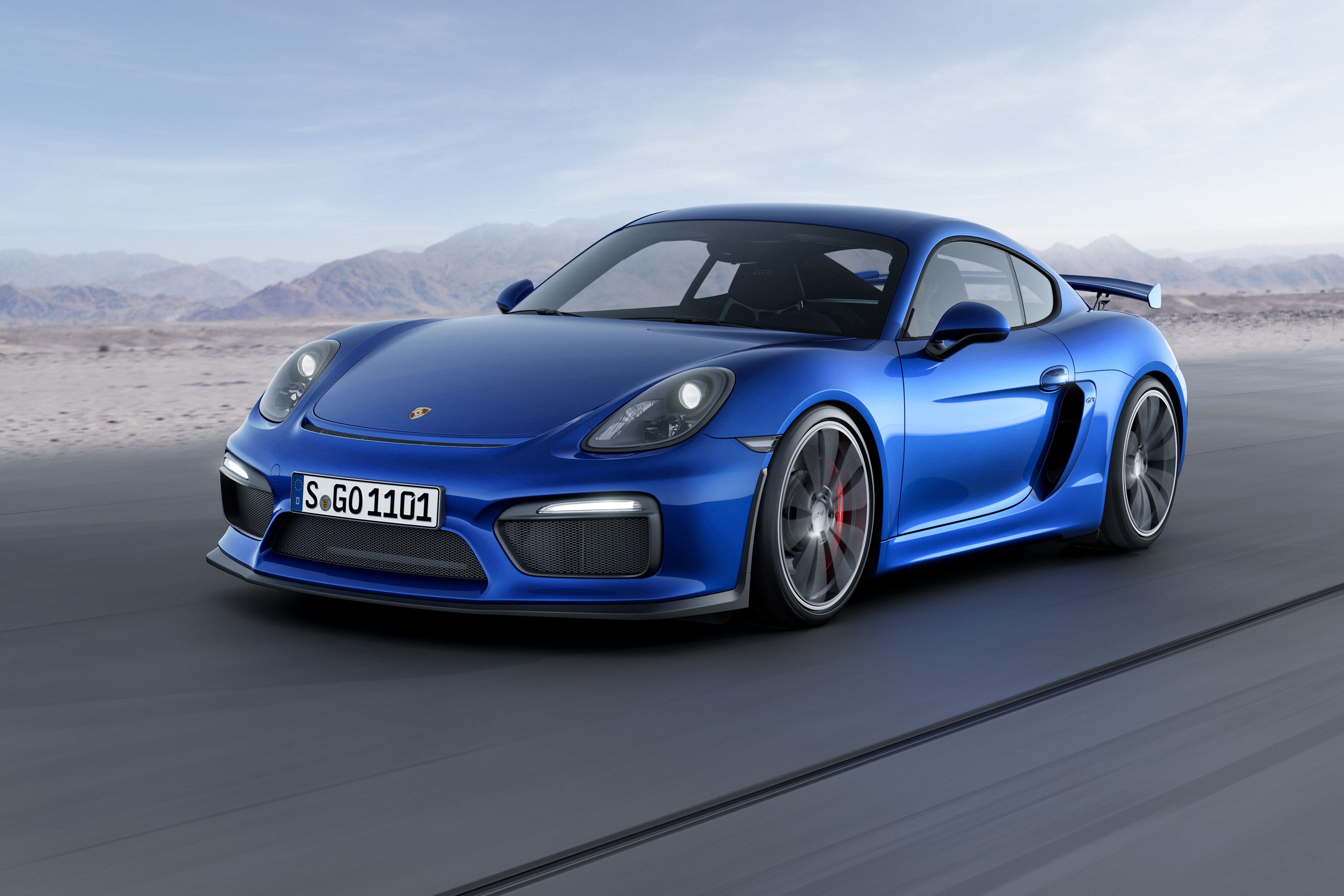 Porsche has announced that it is working on a new car that is for the racetrack only. The car is based on the Cayman GT4 (pictured) and is called the Cayman GT4 Clubsport.
The Clubsport gets a 385 hp 3.8 liter flat-six engine mated with a dual-clutch transmission with paddle-shifters. The racer is fitted with a mechanical rear-axle locking differential and the lightweight suspension strut front axle system from the 911 GT3 Cup racer.
Brakes are 380mm diameter steel all around, and the car is a relative featherweight at just 2866 pounds. It has a factory welded-in roll cage, racing bucket seat and a six-point harness. All those goodies mean the car is ready for the track right out of the box. On the flip side, the car isn't street legal and therefore can't be purchased from Porsche dealers; it is available from Porsche Motorsport North America.
The Clubsport will make its world premiere at the 2015 LA Auto Show next month.