Subaru Viziv Future Concept Carries your Bikes Two Ways
concept | subaru | suv | October 11, 2015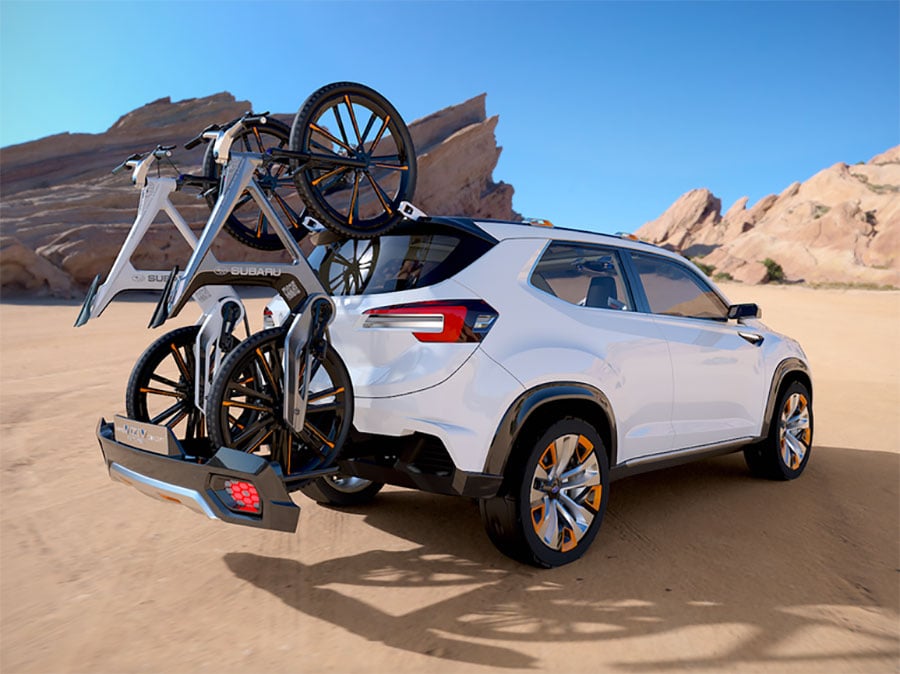 Subaru has a tendency to target its vehicles directly at active folks that want a vehicular companion for their weekend escapades. From what I can tell from many of Subaru's concepts, owners must all be into biking as well. It seems every other concept I see from the brand has some sort of fancy bike carrying system.
Subaru's latest concept is the Viziv Future and it will debut at this year's Tokyo Auto Show. The outside of the vehicle looks really cool, and almost production ready. It has a fancy bike carrying system with a slide-out bumper to hold two bikes out back. It also has a rail system inside to hold two more.
The compact AWD wagon is powered by a hybrid drivetrain with a small displacement turbo gas engine and a single electric motor. The car also sports lots of fancy tech, including an EyeSight camera for crash avoidance features, as well as GPS and sensors for autonomous highway driving.