Rinspeed Σtos Autonomous Concept Has a Drone Helipad
autonomous | ces 2016 | rinspeed | October 12, 2015
Autonomous cars are the future of driving and we all know they are coming. Google and a slew of automakers are testing self-driving cars right now to reduce accidents and traffic thanks to their ability to drive with no input from a distracted human. Rinspeed is working on a new autonomous concept car called Σtos (I'm not sure how you pronounce that.) The car will be shown for the first time at CES 2016, but we have some early renderings.
The concept car has a fully autonomous driving mode. When that autonomous mode is active, the steering wheel folds into the dash and the displays come closer so the driver and passenger can watch their favorite content while the car does the work.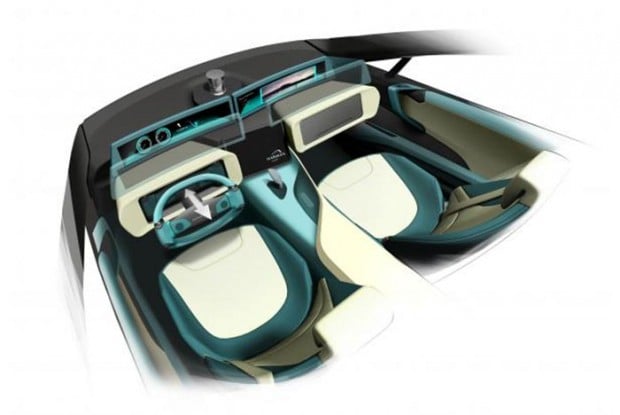 The strangest feature on the Σtos concept is the drone landing pad on the rear trunk of the car. Rinspeed recons if you set the car in autonomous mode to pick up flowers, the drone can deliver them for you. The drone can also record footage of your car's autonomous driving antics to share with your friends.