Salvagewon Eliminator V2 Eliminates the Extra Miata Parts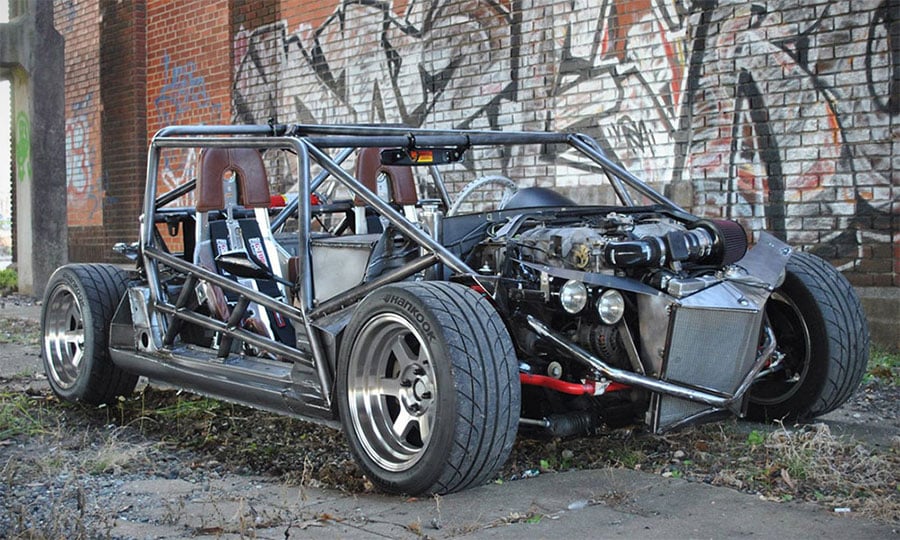 The Miata is an awesome track car in stock from, but there are plenty of kit cars out there that use the bones of a Miata donor to create something more. The little monstrosity that you see here started life as a Miata and is now something else entirely.
It reminds me a bit of an Exocet , only the SalvageWon Eliminator V2 is even more minimal in its approach. The Eliminator is basically a roll cage on wheels with two seats inside fitted with racing harnesses.
While it might not look like a Miata at all, the Eliminator V2 has the engine, suspension, and drivetrain from an MX-5 donor car. Its engine has been fitted with a turbo and makes over 250 hp. I can tell you form experience that a turbo Miata with its full body and a roll cage inside is a rocket. A stripped down minimalist car like this has to be high on the performance scale.